Jane From Illinois Shares Her Frustration Over Surprise Bills
By Consumers For Quality Care, on August 26, 2019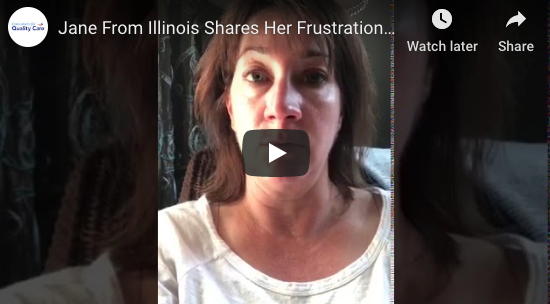 When her 18-year-old son went to the ER, Jane from Illinois knew she might get a medical bill, but she was stunned when her insurance denied coverage for the entire visit. She has been on the phone with the company to provide them with the required documents but feels like she's getting the runaround.
As she's spending hours on the phone trying to clarify an emergency room visit coverage denial with her insurer and hospital, Jane from Illinois has a surprise bill hanging over her family's head. But she refuses to pay until she has a clear resolution from her insurer.
Jane from Illinois confirmed that her mammogram would be covered with her insurer, but she still got a surprise bill. She believes there needs to be more transparency in the health care system so everyone can understand what is – and what isn't – covered.