Laughing Gas For Delivery Results In Nearly $5K Bill
By Consumers For Quality Care, on June 10, 2019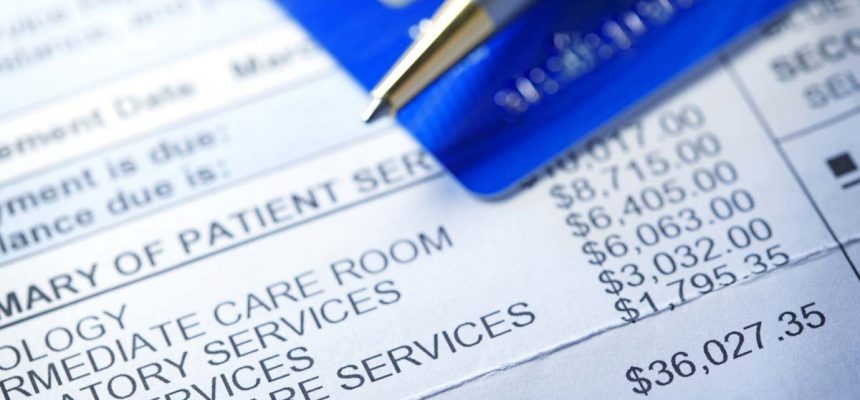 When Karli-Rae Kerrschneider was preparing for her own delivery, she wanted to have as comfortable of an experience as the patients she helps as a midwife. Kerrschneider had an epidural for the birth of her daughter in 2016, but she didn't like that it confined her to the bed for labor, NPR reports. So, last December, while preparing to give birth to her son, she decided to use nitrous oxide, also known as laughing gas, to dull the discomfort of labor.
Kerrschneider was in labor for 11 hours, but everything went as planned. She gave birth at Hudson Hospital without complications. Kerrschneider says the nitrous oxide took the edge off the long delivery. After a two-day hospital stay, Kerrschneider and her husband brought their son home.
"It was amazing," she said. "I would do it all over again."
When the Kerrschneiders received the bills for their son's birth, they were shocked to see just how much they were charged for the nitrous oxide. In total the bill was nearly $12,000, but more than a quarter of that cost  – $4,836  – was for the laughing gas.
Hudson Hospital had charged Kerrschneider for the nitrous oxide by time increments. At nearly $125 per 15 minutes, the gas costs the family $4,836 after it was in their delivery room for roughly 10 hours. Kerrschneider estimates that she breathed in the gas 10 to 15 times an hour during active labor.
"I think it's ridiculous that they charged so much," she said, pointing out that she didn't even have IV pain relief. "I can buy my own machine for that."
Although epidural anesthesia largely displaced the use of nitrous oxide in the United States in the 1970's, it remained a popular practice in the UK and Canada. The practice has recently made a resurgence in the States. However, there has been no standardization or transparency of price, according to the Past President of the American College of Nurse-Midwives Judith Rooks.
The gas is often charged at a flat fee, generally between $100 and $500. Other times, like in Kerrschneider's case, the nitrous oxide is charged with a code for anesthesiology, which increases the cost. The gas only costs hospitals about 50 cents an hour for deliveries.
"I've seen these ridiculous bills for birth — I can't believe anybody pays them," Rooks said. "That's completely out of step with any kind of actual cost, but so is pretty much any bill that comes through."
For Kerrschneider's part, she tried to fight the nitrous oxide bill. When she saw that the gas was billed under an anesthesia code, she called the hospital's billing department. Kerrschneider says the hospital where she works, Western Wisconsin Health, charges a flat fee of about $100 for the gas. Medica, Kerrschneider's insurance company, refused to pay the nearly $5,000 bill, citing "provider responsibility." Ultimately, she was able to get the hospital to reduce the charge to just under $500.
Eventually, Kerrschneider accepted the charge. Altogether, she paid $3,635 for deductibles and copayments for her son's birth.
"I was just tired of dealing with it," she said. "I had a newborn. I was breastfeeding, and I didn't want to have it hanging over my head anymore." Still, she was appalled that an uncomplicated birth could end up costing so much. "How many people have given birth at this hospital and have paid it in cash or whatever just because they didn't know?" she asked.