MA City of 100,000 Grapples With Closure Of Only ER
By Consumers for Quality Care, on August 21, 2019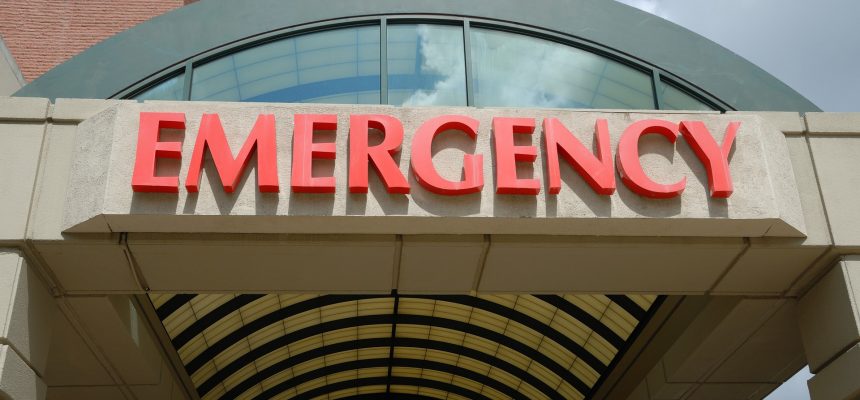 Katie Stanton has become well acquainted with her local emergency room in Quincy, MA. Stanton, who is epileptic and cannot drive, relies on the proximity of Quincy Medical Center's ER from her house, just 2 miles away,
The Patriot Ledger reports.
"It's a vital resource for me," she said. "If I have a medical emergency, it's close by and I don't have to worry about how I'll return home later."
Soon, Stanton and Quincy's nearly 100,000 other residents will face losing the city's only ER as Quincy will become the largest city in the state without one. The emergency room is the last remaining operational piece of the once full-service Quincy Medical Center, which closed five years ago.
When Steward Health Care, the for-profit company that owned Quincy Medical Center, abruptly closed the hospital in 2014, citing years of declining patient numbers and growing debt, the acute care community hospital had 196 beds and 545 employees. Its ER treated 31,358 people that year.

But Steward did not provide proper notification of its ER closure at the time and the attorney general stepped in, requiring Steward to keep the Quincy ER open for at least two more years.
In the five years since the rest of the hospital has closed, the emergency room has treated half the number of patients annually. But patients, like Stanton, have remained dependent on the ER for convenient care. Over half of the 28,044 9-1-1 calls that have been made for emergency health services since July 2015 were sent to the facility.
The doctors and nurses at the Quincy satellite ER treat emergencies such as broken bones and other conditions that require evaluation or stabilization and offer ancillary services such as on-site diagnostic radiology, including CT scans and ultrasound, and pharmacy and laboratory services. Patients who need to be admitted are transferred to Carney in Dorchester or other hospitals, depending on the severity of their needs.
Experts have mixed reactions as to what will happen to consumers' access to care. Some say that patient care will not suffer, as consumers will turn instead to the urgent care facilities or ambulatory surgical centers that have made emergency rooms less needed.
Others, however, worry that having no emergency room will be a barrier for poor and already disenfranchised consumers. A little over 10 percent of Quincy's residents live at or below the poverty line.
Hospital emergency rooms are unique in their legal obligation to treat all patients in need, regardless of their ability to pay. This means ERs often serve as a safety net, offering a place of last resort for uninsured and under-insured patients who lack other options for care.
Stanton, who has insurance through Medicare, lives in constant worry of her next seizure. She says she has run into situations where urgent care centers have not accepted her insurance. The ER's impending closure stokes her fears.
"I'm concerned that something might happen where I don't have access in an ER and I end up somewhere where they don't take my insurance," she said.