MA Families Struggle To Pay For Cost Of Treatment
By Consumers For Quality Care, on July 31, 2019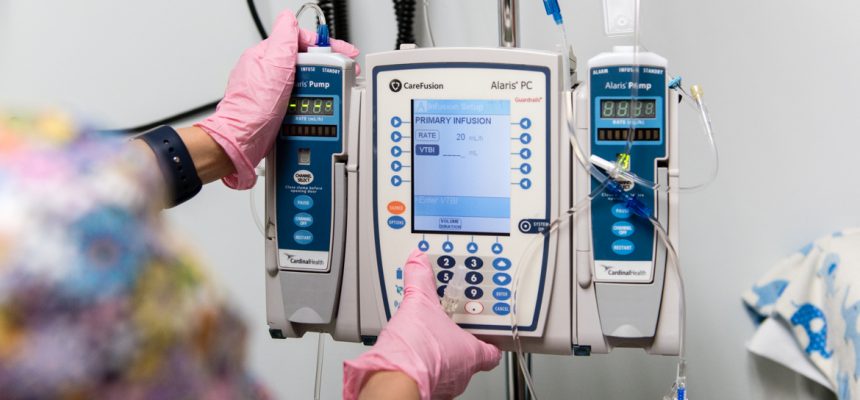 Photo by Heidi de Marco/KHN
Tiffany Uttam's son was nine years old when he suddenly fell ill. He was anxious and paranoid, unable to sleep without one of his parents, and too sick to go school. He developed verbal and physical tics. Uttam took her son to the emergency room, afraid that he was having a seizure or in need of treatment for a mental health condition, Taunton Daily Gazette reports.
It seemed that no one could help Uttam's son until the family received a diagnosis. Doctors told the family that he was suffering from Pediatric Autoimmune Neuropsychiatric Disorders associated with Streptococcal Infections, also known as PANDAS.
Uttam was relieved to have a diagnosis for her son. PANDAS is treated with Intravenous Immunoglobin therapy (IVIG). Unfortunately, their insurance would not cover the $25,000 per dose treatment.
"I can't emphasize what this illness does not only to a child but how it impacts parents, caregivers," Uttam said. "In our situation, I actually had to leave my position to be primary caregiver to my son."
Most Massachusetts insurance plans do not cover IVIG. While the Uttams were fortunate enough to be able to pay for the treatments out-of-pocket, many families cannot. In a recent hearing, MA Rep. Paul Brodeur discussed families' accessibility to care.
"We really do need to take the next step because what we've found in the care or treatment of patients with PANDAS or PANS is that the level of treatment you can get or the adequacy of treatment you have access to depends on your ability to pay," Brodeur said. "And that is not something that we stand for in Massachusetts and needs to change in this case."
Advocates are pushing for legislation that would require insurance companies in the state to cover treatments for PANDAS and related disorders like PANS.
Luckily for the Uttams, IVIG has successfully treated their son's PANDAS. Uttam says that just weeks after the first treatment, her son was almost back to normal. Over the last four years, he has received six treatments.
"I am talking symptom-free, those tics are gone, he says 'Mom, I feel like myself again,' he's sleeping in his own room, he's picking up books that he can read," she said. "I'm thinking oh my goodness. I bring him to the doctors, they can't even believe it's the same child."
While lawmakers in the Massachusetts legislature and advocates work to require insurers to cover IVIG, Uttam continues to fight to get her son the best care she can.
"Where other kids are looking forward to going to summer camp, going out with their friends, my son stares out the window and just dreams about being able to go outside," Uttam said. "He just had his last treatment on June 25, and we are waiting for that treatment to help again so he can get back to his normal life."