MD Hospital Criticized For Debt Collection Practices
By Consumers For Quality Care, on August 6, 2019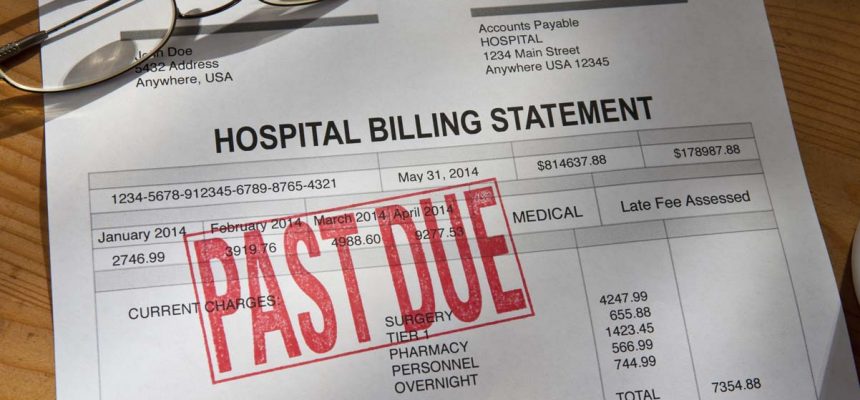 John Hopkins Hospital has found itself under fire over its treatment of low-income patients after accusations that the hospital targets them for lawsuits to recoup unpaid medical debt, WAMU reports. The controversy comes shortly after similar reports about Methodist University Hospital in Memphis and Virginia's Mary Washington Hospital.
[M]edical workers and labor organizations rallied outside the hospital's main campus in Baltimore to protest what they say is the hospital's "deplorable practice" of suing low-income patients over outstanding medical debt.
Lifetime Baltimore resident and mother Lakesha Spence was sued by John Hopkins Hospital for $5,000 in unpaid medical debt. Spence received treatment from the hospital in 2015. She says that she was not aware that she owed the hospital money, or that she would have qualified for financial assistance, until she was sued.
"We were almost out on the streets," Spence said.
According to a report by the AFL-CIO, National Nurses United and the Coalition for a Humane Hopkins, the hospital has filed more than 2,400 lawsuits over outstanding medical debt in Maryland courts since 2009. In more than 400 of the cases, John Hopkins seized consumers' wages or bank accounts.
The labor groups say that many of the patients would have qualified for financial assistance from the hospital but were not informed about those options. Moreover, they say the hospital's practices more heavily impact African American patients. The ZIP code with the largest number of consumers sued by the hospital is in East Baltimore, an area where 90 percent of the population is African American and the poverty rate is more than three times the state's average.
John Hopkins Health System's president Kevin W. Sowers has called the report misleading and has defended the hospital's practices. He asserts that the hospital provides $32 million in pro bono medical care annually and only uses lawsuits as a last resort.
"Patients are contacted more than a dozen times by mail or phone over the course of several months to explain how they can enroll for payment plans, or charity care if they are having financial hardships," Sowers said.
Antonia Fowler, a nurse at the hospital, disputed the hospital's transparency on financial assistance.
"Hopkins makes it difficult to know who qualifies for aid, and how to access that aid," Fowler added. "The posting JHH spreads around the facility is even misleading in that it mentions citizenship as a criteria for qualifying for aid."
Advocates say that John Hopkin's practices are antithetical to its mission.
"When [patients] are sued for outstanding medical debt, they are harmed and not helped by the very institution that they came to for care in the first place," [registered nurse and rally attendee Meredith] Zoltick said.