Michigan Hospital System Collecting Patient Unpaid Debt, Often from the Uninsured or Underinsured
By Consumers For Quality Care, on November 17, 2021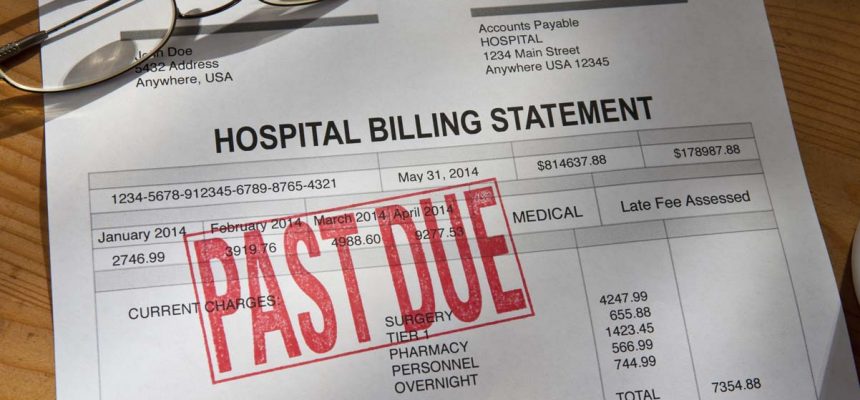 According to the Traverse City Record Eagle, hundreds of collections lawsuits have been filed by Munson Healthcare this year to collect medical debts unpaid by patients, cases which oftentimes target the uninsured or underinsured.
Since July 1, Munson Healthcare and Munson Medical Center have issued over 240 summonses to patients with unpaid debts.
Hospitals are required to take several steps before medical debts can be pursed in court. If a patient is uninsured, hospital employees should help that patient apply for Medicare or Medicaid. Otherwise, they can check to see if that patient is eligible for charity care if they meet certain income levels, as well as check for discounts for slightly higher earners.
Patients that do not meet the criteria for financial assistance with their medical bill are referred to the hospital's billing department. If the patient cannot work with the billing department to resolve their medical debt, collection agencies begin the process to pursue debts in court.
In many cases, patient debt is owed by the uninsured or underinsured. These are patients who earn more than the current Federal Poverty Level but also might not make enough to buy their own insurance, or who don't qualify for federal insurance. Unions, politicians, and advocates across the country have recently begun to push back against hospital collections actions, which can blindside unknowing patients and lead to bankruptcy.
"These people don't have the funds. They are uninsured or underinsured, often for a reason," said Simone Singh, an associate professor of Health Policy at the University of Michigan. "And the system is very complex, so the patient is the one left in the dark and left to figure it out," Singh said.
CQC urges hospitals to put a stop to predatory practices that harm the most vulnerable patients and work with lawmakers to ensure all consumers can access quality, affordable care.