Minnesota Waiver Process Brings Anxiety, Frustration For Families
By Consumers For Quality Care, on October 16, 2019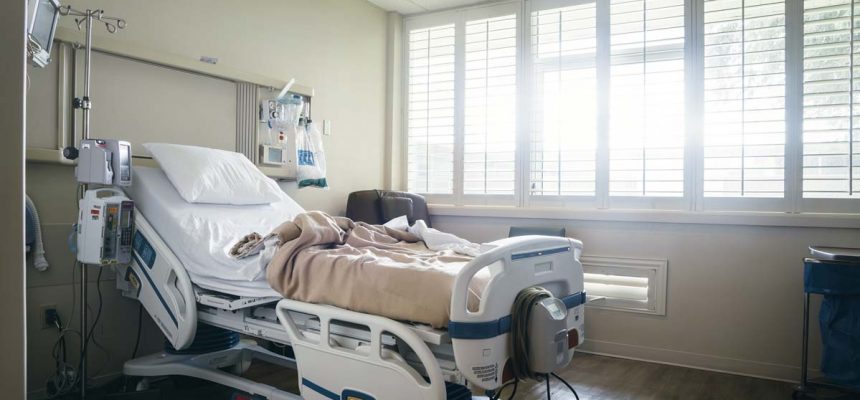 The lives of Minnesota families who apply for the state's Medicaid waivers are often stressful to begin with. But to receive the coveted benefit known as a waiver, they go through the "agonizing, high-stakes ritual, known as a comprehensive needs assessment," Star Tribune reports. County employees come into consumers' homes and ask hundreds of questions, which informs the computer system that determines eligibility for the waivers.
Tiffany Goodchild, whose 3-year-old son Karter has cerebral palsy so severe that he cannot eat, talk, or hold a toy on his own, prepared for their assessment, nervously rearranging the various medications and medical supplies they need to keep Karter alive. She knows the gravity of the visit well. The Goodchilds have applied for and been denied a waiver twice already.
"This is, by far, the most important two hours of our year," Goodchild said as the hour of the appointment neared. "I can't hold back. I won't hold back."
To the family's relief, after this visit they are granted a waiver. They are approved for nursing and in-home services that will help Goodchild care for her son and keep Karter alive. Still, they do not know what sparked the change from the previous denials.
In 2013, Minnesota launched a new computer system to process the evaluations, MnChoices. The system combined evaluations for four different waiver programs, covering autism to cerebral palsy to schizophrenia, into a single automated system with more than 800 possible questions. While a family often used to see the same social worker year after year, they now meet a different county employee annually.
"A stranger walks through our front door every year," said Delores Flynn [who cares for her disabled adult son]. "They don't know Scott and his complex needs, and it just feels like you can lose everything with one wrong answer."
The changes to the system were supposed to make the process fairer and more automated. But the families caring for loved ones who are disabled say that it has done the opposite. Simple human error results in large scale changes to the amount of resources they receive. The assessments leave consumers and their families in a cycle of denials, appeals, and anxiety.
Kiesha Gilbert of Minneapolis saw caregiver support for her toddler, who has chronic lung disease, slashed from 26 hours a week to three. The cut was based on a single wrong entry by a county assessor on the child's annual assessment, which omitted her daughter's need for an oxygen machine.

"That one mistake turned my life upside down," Gilbert said.
Having their hours cut leaves already desperate caretakers replaying the interviews in their heads, trying to understand what they could have said or done differently to receive a more favorable outcome. Often, when consumers' benefits are reduced, they are not given an explanation of the decision. The fear of that happening only compounds the anxiety of assessment visits for families.
"MnChoices has created a super high level of stress, where people can be kicked off [a waiver] for reasons they don't understand," said Barnett Rosenfield, supervising attorney for the Minnesota Disability Law Center.
A reduction of hours means that families must learn and do more to help those they care for. It means they are responsible for performing lifesaving procedures, and are often sleep deprived from providing around the clock care. Losing support can be immensely stressful for families. Parents worry that their children, or themselves, won't make it out of the situation alive.
Discontent with how the waiver program has been working is evident. Last year, 32 percent of the state's waiver decisions that were appealed were overturned. Nearly 25 percent of the county employees who were hired to perform the assessments have quit since 2013.
"The process became dehumanized," said Patterson, the former supervisor from Ramsey County. "We became more focused on our computers than on people's needs."