Minorities More Likely To Undergo Diabetes-Related Amputations
By Consumers For Quality Care, on May 1, 2019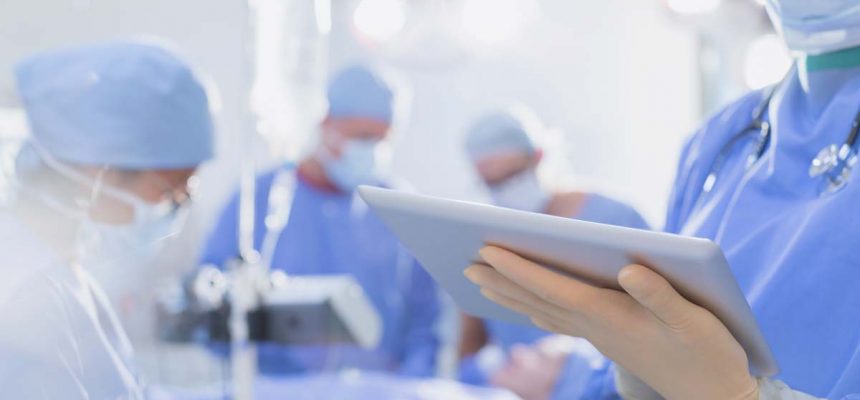 Until 47-year-old Jackson Moss was first diagnosed with Type 2 diabetes, he says his health care was not a high priority and he often did not have health insurance. After his diagnosis, he got more diligent about his care, tried to eat better, and went to the doctor more often.
A recent CNN analysis highlights disparities in the rates of amputations for minority diabetics. The report comes during National Minority Health Month, which promotes activity and awareness of Type 2 diabetes and other chronic diseases.
Roughly ten years ago, Moss bumped his toe on his bed. Moss did not think much about the small injury until he developed an infection so severe he was hospitalized. The infection, linked to his diabetes, resulted in the amputation of his left lower leg. A few years later, Moss lost part of his right foot as well. He says that he, with the help of his wife, is trying to save the rest.
"If I didn't have my wife, I don't know where I'd be," said Moss, who wears a prosthesis on his left leg and uses a wheelchair. "I can't get around good like I used to."
Moss, who is African American and lives in Compton with a family income of about $30,000, shares many of the characteristics of the Americans most likely to receive diabetes-related amputations. While less than 5 in 1,000 adults with diabetes nationwide receive amputations, studies show that minority patients are far more likely to.
In California, Black or Latino patients were more than twice as likely as non-Hispanic whites to receive diabetes-related amputations, according to Kaiser Health News. National studies have found that diabetic amputation rates vary by income, geography, race, and ethnicity. One 2015 study found that diabetic patients living in communities that rank in the country's bottom quartile are close to 40 percent more likely to receive amputations than diabetics living in the nation's highest-income communities.
Amputations are considered a "mega-disparity" and dwarf nearly every other health disparity by race and ethnicity, said Dr. Dean Schillinger, a medical professor at the University of California-San Francisco.
Both Black and Latino patients are more at risk for developing diabetes, a disparity that is often attributed to socioeconomic factors like poverty, education, access to healthy food and exercise. The populations are also more likely to be diagnosed later on, once the disease has more complications.
Dr. David Armstrong, who practices at the University of Sothern California's Keck Hospital, sees the manifestation of these complications weekly. Patients come in with deep wounds, severe infections, and poor circulation. He does his best to help them keep their limbs, but isn't always successful.
"Amputations are an unnecessary consequence of this devastating disease," said Armstrong, professor of surgery at Keck School of Medicine of USC. "It's an epidemic within an epidemic. And it's a problem that's totally ignored."
Amputees, like Moss, are often unable to work or lead regular lives after surgery. Moss has to stay off his right foot as much as possible. He complains about being forced to sit all day, in order to protect his right foot.
Moss hopes someday he will be able to do more — get back to taking his grandsons to Chuck E. Cheese or playing dominoes with friends.