Minority Families Turned Away After Seeking Care For Sick Family Members
By Consumers For Quality Care, on April 22, 2020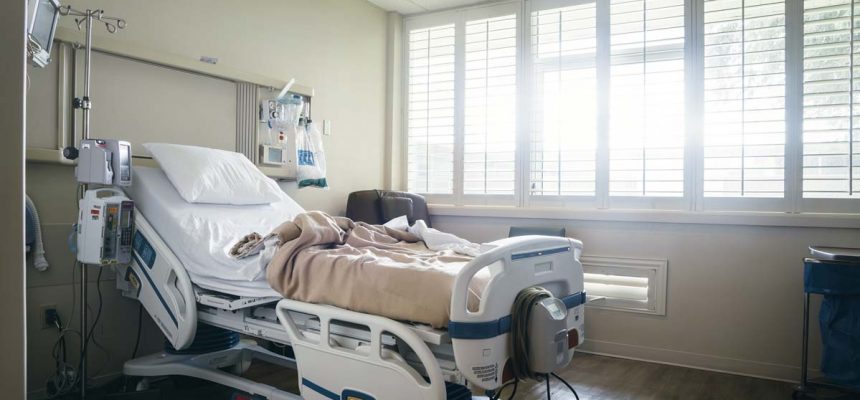 The Detroit Free-Press published a tragic story of one family's struggle to get their sick father treated for COVID-19. It also highlights the racial disparities of the health system revealed by the crisis.
Gary Fowler, an African American man from metro Detroit, was turned away by three area hospitals when he tried to seek treatment and testing for the coronavirus. He died in his home soon after. His son, Keith, lamented the lack of help his father received leading to his death.
"I went up and talked to him," Keith said, his voice breaking as he held back tears. "I told him I love him, and that I'll see him again one day, and that I'm sorry we couldn't even have a funeral for him.

"I just felt so bad because he was begging for his life, and medical professionals did nothing for him."
Despite showing symptoms of coronavirus and having been exposed to his father who tested positive, Fowler was time and again denied hospital admission. Even after complaining of chest pain, fever, and difficulty breathing, Fowler was turned away and told he had bronchitis.
Fowler's death and the spread of the virus in Detroit has brought attention to the health disparities faced by people of color. Despite making up only 14% of the population in Michigan, African Americans account for 33% of the cases and 40% of the deaths in the state.
One thing that makes African Americans more vulnerable to infection and death from coronavirus is the high rates of chronic conditions in their communities.
And in Detroit — the biggest majority black big city in America — rates of many of those chronic conditions are higher than the rest of the state, making Detroiters especially vulnerable. Add poverty to the mix, Khaldun said, and it's the perfect recipe for rapid-fire spread.
Similar problems have emerged in New York City, which is now the global epicenter for the virus' spread.
The New York Times reported the story of Luis Arellano, an immigrant from Ecuador, who succumbed to the virus after his family repeatedly sought care for him.
After feeling unwell with COVID-19 symptoms, Arellano tried to go to a nearby hospital in Brooklyn, but was not admitted and told to come back if his condition worsened. Days later, his family tried to take him to a New Jersey hospital after his health worsened, but he was told he would have to wait for nine hours to be admitted, and his family took him home. By the time Arellano was finally admitted to a hospital, it was too late.
By the time Mr. Arellano, 65, was finally determined to be sick enough to be immediately admitted into a hospital, his body had already been ravaged by Covid-19, the disease caused by the coronavirus.

He died of cardiopulmonary arrest on April 5 after five days in the hospital. Two days before that, his virus test had come back positive.