NBC Survey finds 1 in 3 Americans are fear they won't have enough money to cover health care costs in the next year
By Consumers for Quality Care, on March 11, 2020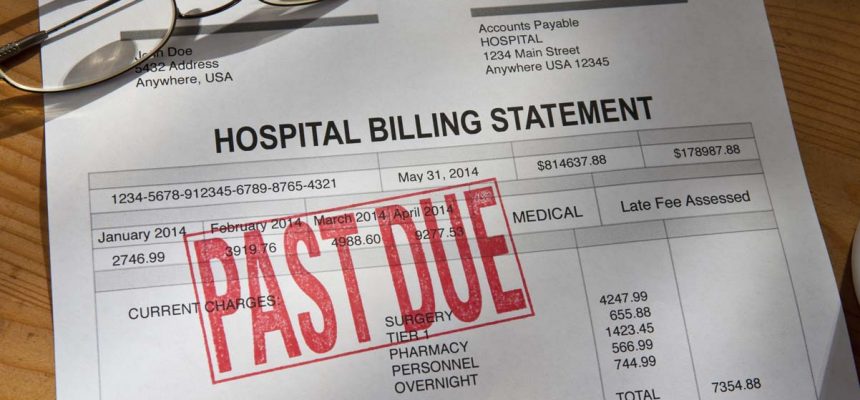 Almost one in every three Americans is fearful that they will not be able to pay for their health care in the coming year, according to a new survey released by NBC News and the Commonwealth Fund.
In the survey, 31% of respondents fear the possibility they will not be able to afford their health insurance over the next year, while 29% said they are concerned about not having enough money to cover the out-of-pocket costs for prescription drugs. In addition, 32% are worried about affording other out-of-pocket costs.
Furthermore, 80%  of likely voters believe that reducing health care costs should be a high priority for the next president of the United States.
The poll, which was conducted between January 28 and February 16, 2020, surveyed a nationally representative sample of 2,303 American adults. Likely voters accounted for 1,594 of the survey respondents.
"The poll results underscore the overall concern people have about affording health care," said Sara Collins, vice president for health care coverage and access at the Commonwealth Fund.
The number of likely voters who have already experience financial hardship when dealing with skyrocketing health care costs was particularly jarring as well.
According to the survey, 46% of likely voters have borrowed money from family or friends and the same percentage have had to dip into their personal savings or retirement funds to afford health care costs.
Another 34% said they have had to take on credit card debt, while 26% were forced to sell jewelry or furniture to cover the large costs.
"This shows that incomes haven't really kept pace with health insurance costs," Collins said. "When middle income people are stuck with large bills, they are resorting to extreme measures to cover those bills."
The concerns are in line with past research on consumers' fears about medical costs. A survey from Ipsos on behalf of Consumers for Quality Care (CQC) found that across nearly all demographics, Americans are worried about health care costs.
Instead, consumers would overwhelmingly prefer predictability in the health care marketplace, with 81 percent saying they would rather pay more each month for a health plan with comprehensive coverage and minimal fees, compared to just 19 percent who would prefer paying less each month in exchange for scant coverage and lofty fees.