NC Family Fights For State Waiver And Treatment For Son
By Consumers For Quality Care, on April 9, 2019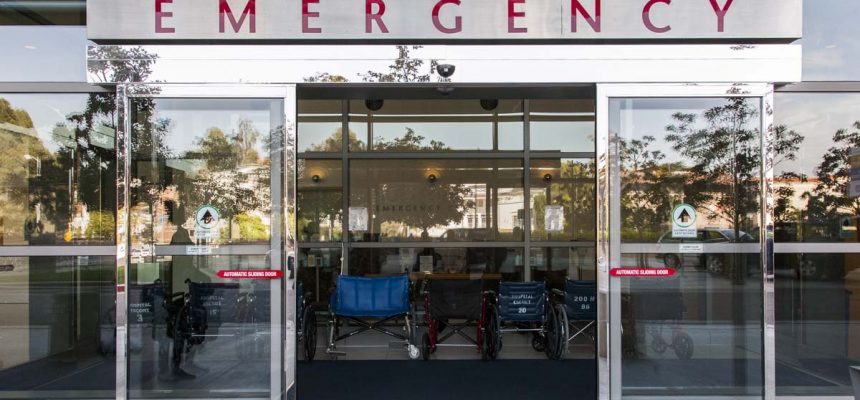 24-year-old Landon Freeman has autism, bipolar disorder and obsessive-compulsive disorder. His parents took him to the Novant Health emergency room in the beginning of January after he attempted to run away from home. It was Landon's fifth hospital visit since Thanksgiving, but it has become his longest, WFAE reports. Landon has remained in the emergency room since his early January visit.
Landon's parents are recovering from joint surgeries and say they have trouble restraining their son when his temperament flares.
"Developmentally he functions as an 8-year-old but he's 180 pounds so we can't restrain him," Freeman said. "We also can't keep him under lock and key so he can't run away. And that's the real danger."
The Freemans hope that Landon can get one of North Carolina's care waivers for in-home care for individuals with intellectual and developmental disabilities. Each year, a limited number of spots become available, but the waiting list currently has more than 12,000 individuals on it.
In the meantime, the Freemans believe it is better for him to remain in the hospital. Medicaid covers his treatment at the hospital and his parents feel that he is safe.
Doctors and Cardinal Innovations Healthcare, the state insurance organization that controls his behavioral care, say he's ready to go home. Mom says no. He wasn't able to remain stable the last four times he came home from the hospital, and she doesn't believe this time will be any different.
Landon's parents and his providers are at a standstill. The Freemans are appealing to get Landon one of the 19 spots that Cardinal has available this year for patients with emergency situations. In the meantime, they want Landon to stay in the hospital where he can be monitored and medicated. Cardinal determines which patients deserve receive a spot. According to Cardinal, it looks for patients in imminent danger, and they feel that Landon is at a point where he could return home.
"Up to this point we felt like we just have to wait in line until our turn comes up with the waiver or residential placement," [Yvonne Freeman] said. "But it became so bad with Landon that we needed their intervention, we needed resources now."
The Freemans say that if they had to pay for the care Landon needs on his own, they would need to sell their home. Even then, it would be unsustainable for long-term care. Around the state, health professionals say that more waivers are needed to get consumers the care they need. Novant Health says that on any given day a number of patients choose to stay in the hospital. Landon remains because his parents are desperate for help.
"It's who can wait the longest," said Freeman. "Cardinal and Novant, you know they are big companies, we are just Landon's parents."