Nevada Family Caught In The Middle Of A Surprise Medical Bill
By Consumers For Quality Care, on December 11, 2020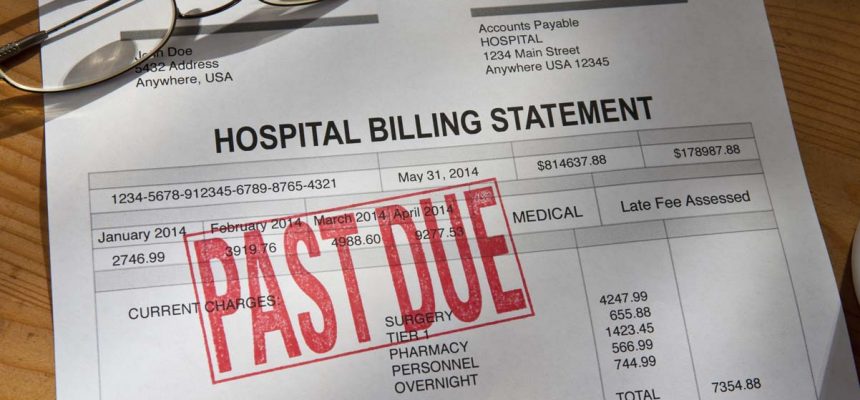 NPR reports on a Nevada family that received a hefty bill from their health insurance company due to a minor bike accident.
After Adam Woodrum's son got into a bike riding accident, an ambulance took them to the hospital. There, his son got stiches under anesthesia.
Following the incident, Woodrum was surprised to receive a denial letter from his health insurance company.
The patient: Robert Woodrum, covered under his mother's health insurance plan from the Nevada Public Employees' Benefits Program

Total bill: $18,933.44, billed by the hospital

Service provider: Carson Tahoe Regional Medical Center, part of not-for-profit Carson Tahoe Health

Medical service: Stitches and anesthesia during an emergency department visit

What gives: The Aug. 4 explanation of benefits (EOB) document said the Woodrums' claim had been rejected and their patient responsibility would be the entire sum of $18,933.44.
As a lawyer, Woodrum immediately recognized that the insurance company was subrogating the bill. The process of subrogation is when different types of insurers try to determine which one should pay a patient's bill and a third party is found to be responsible for the injury. This is most common when an accident is involved. However, the patient is often presented with the bill in its entirety if insurers can't agree on who should get the bill.
Woodrum was shocked when the health insurer denial came before the insurer received any information about whether someone was at fault for his son's accident.
"It's like deny now and pay later," Woodrum says. "You have insurance and pay for years, then they say, 'This is denied across the board. Here's your $18,000 bill."
Sean Domnick, Secretary of the American Association for Justice, recommends to not panic or ignore the large bill. He recommends returning any documents, including the accident questionnaire, as soon as possible.
"Do not ignore it," says Domnick. "Time and delay can be your enemy."
Due to Woodrum's quick action, his health insurance reconsidered the claim and negotiated the original bill with the hospital two months after the accident. Woodrum ended up owing $1,852.45 instead of the original $18,933.44.
It is common for health insurance companies to deny coverage based on automatic processes and medical codes. If you suspect subrogation, act quickly to avoid any statuary or contractual requirement that you may face as the policy holder.