New Hampshire Woman Who Received Surprise Bill Attended State Of The Union
By Consumers For Quality Care, on February 19, 2019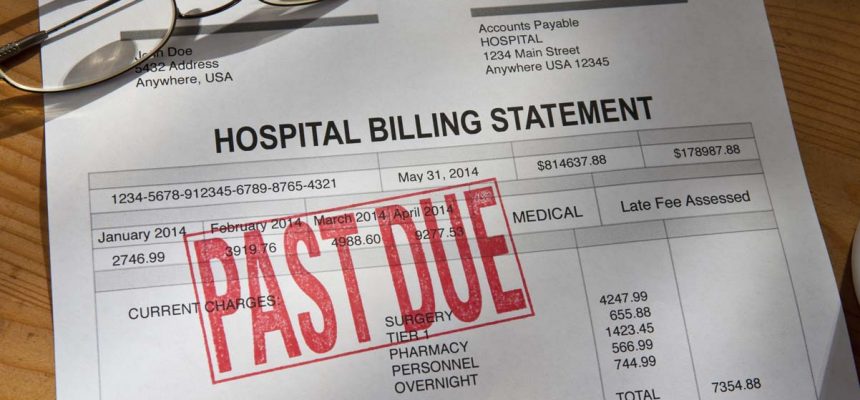 New Hampshire resident Donna Backman was selected to be Sen. Maggie Hassan's (D-NH) guest for the State of the Union address earlier this month. Sen. Hassan invited Backman to help bring awareness to the issue of surprise billing, The Eagle-Tribune reports.
"I asked her if she wanted to come down and be my guest because she has experienced something that I think a lot of Granite Staters do, which is she went to a hospital that she thought was in her insurance network and ended up with a surprise bill, a really ridiculously large bill for a short visit," Hassan said in a video interview.
Backman, like many consumers, received a surprise medical bill after receiving care at an in-network emergency room. After momentarily blacking out in her kitchen, Backman thought she was having a heart attack. Her husband drove her to Seabrook Emergency Room, where she underwent some tests.
"Months go by and then the bills started coming in," Beckman said. "They were mostly for co-payments, which I could see clearly they were marked, 'This is what we paid, this is what you pay.' After paying about $700 in deductibles, I got a bill of $1,648 from the physician who came in to say, 'You're OK to go, follow up with your primary (doctor)' and that was when I just absolutely could not believe it.
Even though the facility was in-network, the physician she briefly saw was out-of-network. Backman was never told the doctor was not in her insurer's network.
Eventually, Backman was able to reduce the bill to her normal co-pay cost of $32.64. However, she says disputing the bill was not easy.
"But that was after a lot of being on the phone, doing a lot of self-advocacy, working with my insurance company as well as really trying to spread the word about basically the staffing agencies that provides these physicians," she added.
According to her office, Sen. Hassan is currently working on bipartisan legislation to help reduce surprise billing.