New Medicare Cards Aim To Reduce Identity Theft
By Consumers for Quality Care, on March 26, 2018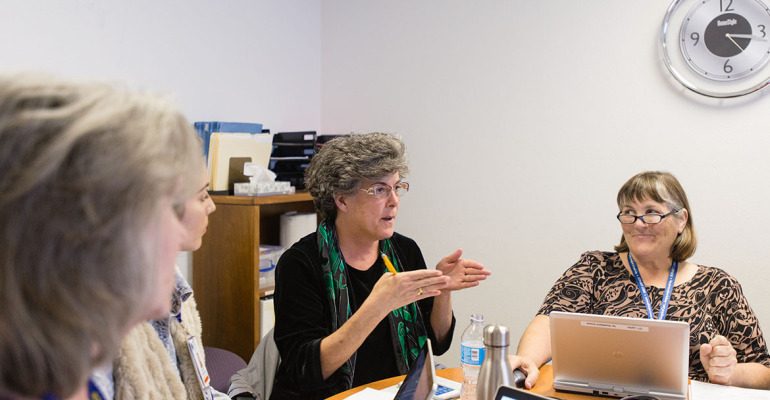 Photo by Heidi de Marco/KHN
Next month, Medicare enrollees will receive a new Medicare card that will help prevent scams. According to Kaiser Health News:
The new cards address these concerns by removing each member's Social Security number and replacing it with a new, randomly generated 11-digit "Medicare number" (some capital letters are included). This will be used to verify eligibility for services and for billing purposes going forward.
To avoid any issues during the transition, both old and new cards will be accepted through the end of 2019. The new cards will be issued on a rolling basis between April of this year and April 2019.
AARP recommends its members take precaution in disposing of old cards.
When you get your new Medicare card, don't throw your old one in the trash. Instead, put it through a shredder or "spend time cutting it up with a pair of scissors" to make sure the part showing your Social Security number is destroyed, said Amy Nofziger, a fraud expert for AARP. Those numbers remain sought-after by scammers, and AARP and Senior Medicare Patrol groups tell of receiving fraud reports related to Medicare cards since last year.
Thieves and scammers are already taking advantage of the new cards. A California agency reported a scam call about the new Medicare card that asks for bank account information.
Nofziger of AARP said a Medicare representative will never contact an older adult by phone or email about the new cards and will certainly "never ask for money or personal information or threaten to cancel your health benefits." The new Medicare cards are free and you don't need to do anything to receive one: They're being sent automatically to everyone enrolled in the program. Don't give out any information to callers who contact you by phone, she advised.