New Report Shows North Carolina Hospitals Have Sued Thousands and Use Aggressive Collection Tactics
By Consumers for Quality Care, on September 6, 2023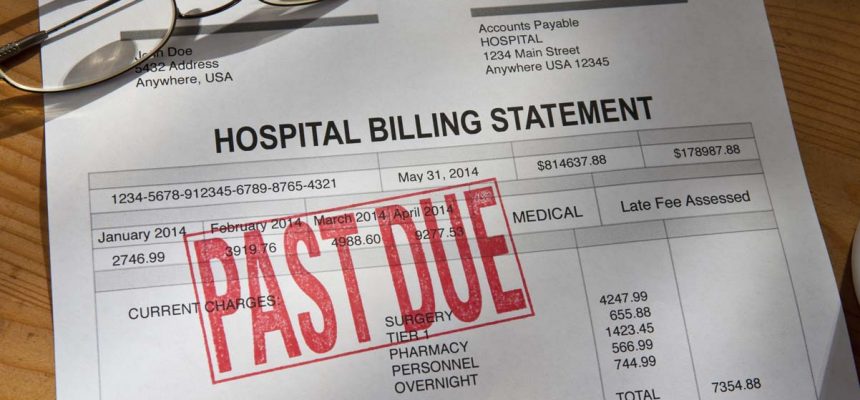 Since 2017, North Carolina's public hospitals have sued thousands of consumers, according to a recently published study by Duke University School of Law, KFF Health News reports.
The report, published in coordination with North Carolina State Treasurer Dale Folwell, highlights horror stories of patients, and families of deceased patients, who have been targeted with property liens and wage garnishment by hospitals. In one case, Charlotte-based Atrium Health won a $192,000 home judgment case against an elderly couple over an unpaid balance from a 2009 heart surgery. The report also concluded Atrium Health was the most aggressive debt collector after a 2022 merger with Midwest-based Advocate Aurora. Between 2017 to 2022, Atrium sued nearly 2,500 consumers.
"It's just another example of hospitals putting profits ahead of patients," State Treasurer Folwell said. "It's like an onion. The more you peel it back, the more you cry. They should stop breaking people's kneecaps to collect these debts."
A previous investigation by KFF Health News and NPR concluded that many health care providers use predatory debt collection tactics. These tactics included filing lawsuits against patients, selling patient accounts to debt buyers, and reporting unpaid medical bills to credit-rating agencies.
The Duke report showed how this type of aggressive medical debt collection undermines the financial security of generations of North Carolinians. Hospitals can take action against the family members of consumers with medical debt if their patient who incurred the debt has died. That makes medical debt a perpetual, multigenerational concern for grieving families in the state. "These lawsuits can thus target a family's primary source of equity for surviving spouses and children," the authors of the report wrote. "Medical debt can fuel an intergenerational cycle of poverty."
CQC urges federal and state legislators across the nation to crack down on hospitals and collection agencies that use predatory tactics to collect medical debts. CQC also urges policymakers to tackle the root causes of medical debt, such as unfair and opaque hospital pricing and ever-increasing out-of-pocket insurance costs.