14 Groups Call on Congress to Protect Patients from Escalating COVID-19 Bills & Medical Debt Amidst Ongoing Pandemic
By Consumers For Quality Care, on October 6, 2021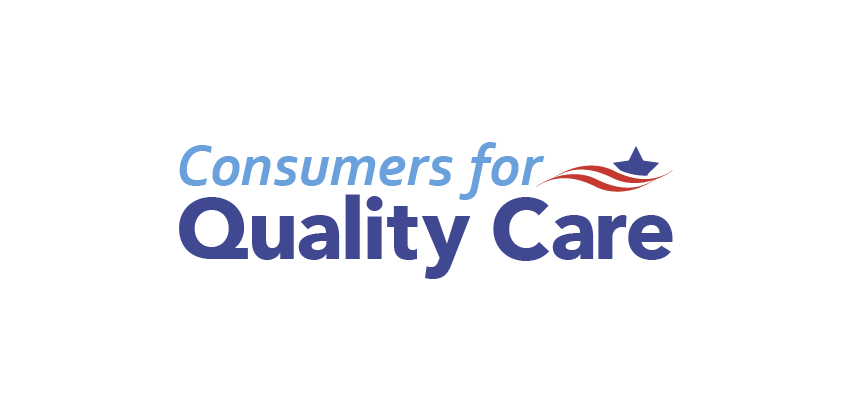 FOR IMMEDIATE RELEASE
October 6, 2021
Contact:
press@consumers4qualitycare.org
14 Groups Call on Congress to Protect Patients from Escalating COVID-19 Bills & Medical Debt Amidst Ongoing Pandemic
WASHINGTON – Fourteen patient and consumer advocacy groups today sent a letter to Congressional leaders expressing serious concern over cuts to insurance coverage for COVID-19 testing and treatment. The groups are calling for legislators to, "protect consumers from facing higher out-of-pocket costs and more insurmountable medical debt as a result of this pandemic."
"Nearly three quarters of the largest health plans across the country are ending their COVID-19 waivers and even more are set to end imminently," the groups wrote. "Ending these protections at a time when the nation is seeing similar rates of hospitalization and death as at the height of the pandemic is misguided. While hospitalization and death are overwhelmingly less likely for people who have been vaccinated, breakthrough cases are occurring, and we are seeing high rates of infection in children under 12 who are ineligible for vaccination. Furthermore, some patients who have been treated for COVID-19 are now being inundated with bills while their deductibles remain the same. During this ongoing pandemic, it is wrong for insurers to saddle vaccinated individuals and children who cannot yet be protected by the vaccine with higher health care costs – or worse, long-term medical debt – for testing and treatment."
The groups point to already crushing medical debt and financially toxic billing practices that continue to plague patients.
A study in JAMA showed that 18% of Americans held medical debt in collections last year, totaling $140 billion. The figure does not include other unpaid medical bills owed directly to health care providers. Toxic medical debt from some hospital systems has led to home loss, bankruptcy, aggressive lawsuits, and even prevented students from enrolling in college classes.
"While vaccination is an urgent public health priority, health insurers must recognize that consumers — vaccinated or not — should not be crushed further by the cost of COVID-19 treatment. We have already lost so much during this pandemic. We hope that this letter demonstrates the weight of this issue, and we urge you to protect consumers from facing higher out-of-pocket costs and more insurmountable medical debt as a result of this pandemic," the letter concludes.
Signatories to the letter include Consumers for Quality Care, AIDS United, Asthma and Allergy Foundation of America, American Kidney Fund, Allergy & Asthma Network, Color of Crohn's & Chronic Illness, Choose Healthy Life, Consumer Action, Fair Foundation, First Focus, Hydrocephalus Association, MANA, The Myositis Association, and National Consumers League.
The letter can be found here. You can learn more about Consumers for Quality Care at consumers4qualitycare.org/.
ABOUT
Consumers for Quality Care (CQC) is a coalition of advocates and former policymakers working to provide a voice for patients in the health care debate as they demand better care. CQC is led by a board of directors that includes the Honorable Donna Christensen, physician and former Member of Congress; Jim Manley, former senior advisor to Senators Edward Kennedy and Harry Reid; and Jason Resendez, community advocate and health care strategist.