Consumers for Quality Care Applauds Pres. Biden's Executive Order to Strengthen Americans' Access to Quality, Affordable Health Care
By Consumers For Quality Care, on January 29, 2021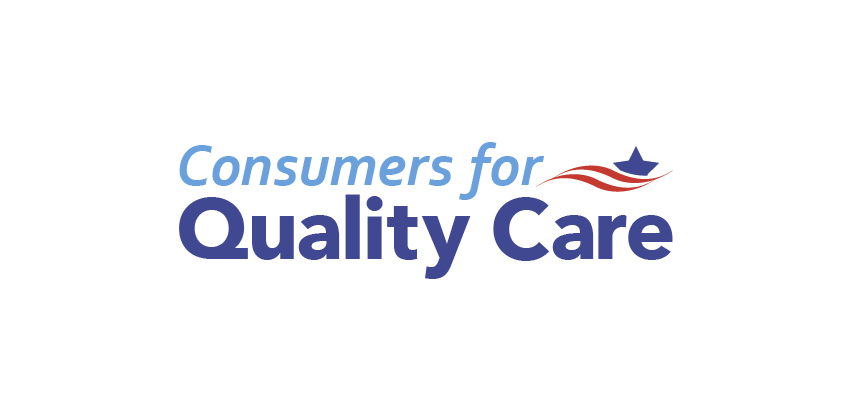 For Immediate Release
January 29, 2021
Contact:
Press@Consumers4QualityCare.org
Executive Order will open a Special Enrollment Period for Americans seeking coverage and re-examine policies that undermine Medicaid
Washington D.C. – Consumers for Quality Care (CQC), a coalition of health care advocates, released the following statement in response to a White House announcement that President Biden has signed the Executive Order on Strengthening Medicaid and the Affordable Care Act (ACA) to increase Americans' access to quality, affordable care.
"President Biden's executive order is a positive step forward towards ensuring all Americans have access to quality, affordable health care coverage. We applaud the administration for providing Americans with a special enrollment period to sign-up for health care coverage on Healthcare.gov, especially as many have lost their employer-sponsored insurance during this global pandemic. CQC also supports the administration's actions to ensure Medicaid access for often overlooked, vulnerable Americans by reexamining harmful policies such as work requirements, state waivers, and block grants.
CQC has been vocal in its opposition to these anti-consumer policies and is encouraged by the administration's steps towards addressing health disparities and patient affordability, which should ensure prescription assistance counts towards patient out-of-pocket limits. We are also encouraged by steps toward improving coverage for uninsured families. As the Biden administration continues to address health care issues, we urge the administration to focus on consumers' access to quality and affordable health care."
ABOUT
Consumers for Quality Care (CQC) is a coalition of advocates and former policymakers working to provide a voice for patients in the health care debate as they demand better care. CQC is led by a board of directors that includes the Honorable Donna Christensen, physician and former Member of Congress; Jim Manley, former senior advisor to Senators Edward Kennedy and Harry Reid; and Jason Resendez, community advocate and health care strategist.
To learn more about Consumers for Quality Care and the issues consumers are experiencing, visit www.consumers4qualitycare.org.