Consumers for Quality Care Celebrates Five Years Shining a Light on the Health Care Experience
By Consumers for Quality Care, on June 7, 2022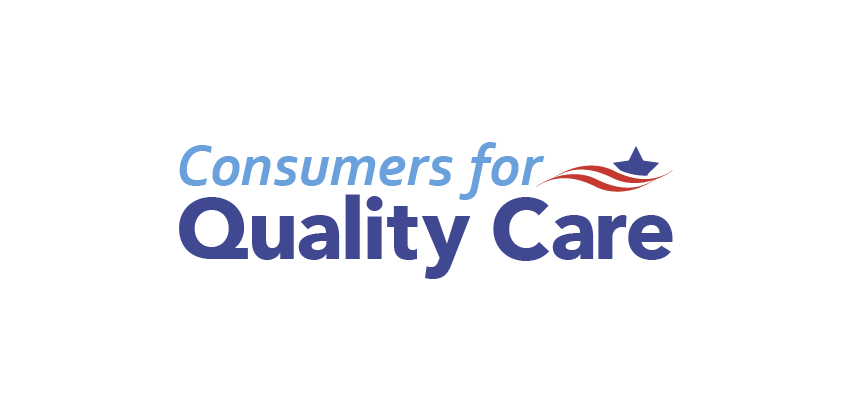 FOR IMMEDIATE RELEASE
June 7, 2022
Contact:
press@consumers4qualitycare.org

Consumers for Quality Care Celebrates Five Years Shining a Light on the Health Care Experience
After five years, the organization and its partners have secured wins for consumers across the nation in the fight for access to high-quality health care
WASHINGTON – Consumers for Quality Care (CQC), a diverse coalition of patient and consumer advocates working to ensure patients remain at the front of the health care debate, is celebrating its five-year anniversary. In its first five years of operation, CQC has made incredible strides in making sure patients' right to high-quality health care and high-quality health insurance remains a top priority in the health care debate across the nation.
CQC is now comprised of 30 coalition partners, led by a distinguished board of experts, including the Hon. Donna Christensen, the first female physician elected to Congress; Jim Manley, a Capitol Hill veteran and Democratic communications expert; Jason Resendez, a nationally recognized patient advocate; and Mary Smith, former head of the Indian Health Service during the Obama Administration.
"Consumers for Quality Care is proud to be celebrating five years of fighting for access to high-quality health care for all Americans. We're proud of the work we've accomplished in these first five years, shining a light on what real people experience when it comes to health care and making sure everyone's voices are part of the debate," said CQC Board Chair Hon. Donna Christensen. "Americans are desperate for meaningful health care reforms, and our lawmakers have a duty to ensure all patients can access quality, affordable care for themselves and their families. CQC gives a voice to the consumer, ensuring that their concerns are brought to the forefront of the national health care debate and are heard by all."
In the first five years, CQC has tackled everything from anti-consumer emergency department policies in Kentucky, Missouri, New York, and Georgia, to spotlighting junk insurance plans, toxic medical debt, and calling for an end to predatory billing practices in hospitals. Through the organization's efforts, thousands of letters have been sent to federal decision-makers, and hundreds of thousands of Americans have been protected from harmful changes to state Medicaid programs.
CQC has worked tirelessly to make common sense insurance reform a reality, making health care more affordable and accessible, especially throughout the COVID-19 pandemic. Through its work, CQC has kept up the drumbeat of support to improve access and the quality of health care across the U.S.
While much has been accomplished, CQC's work is far from over, and the organization is committed to its mission of acting as a megaphone for consumers in the fight for health insurance reforms that ensure high-quality care is affordable and accessible for everyone.
To view the CQC Five-Year Anniversary Video and for more information, please visit https://consumers4qualitycare.org/.
###
ABOUT CQC
Consumers for Quality Care (CQC) is a coalition of advocates and former policymakers working to provide a voice for patients in the health care debate as they demand better care. CQC is led by a board of directors that includes the Honorable Donna Christensen, physician and former Member of Congress; Jim Manley, former senior advisor to Senators Edward Kennedy and Harry Reid; Jason Resendez, community advocate and health care strategist; and Mary L. Smith, former head of Indian Health Service.