Consumers for Quality Care Honors Health Literacy Month by Sharing Consumer Tips to Avoid Medical Debt & Choose the Right Health Insurance Plan
By Consumers for Quality Care, on October 17, 2022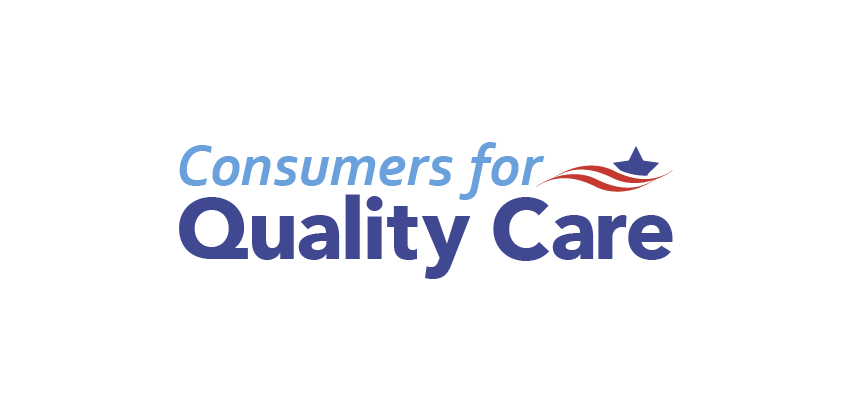 For Immediate Release
October 17, 2022
Contact:
press@consumers4qualitycare.org
Consumers for Quality Care Honors Health Literacy Month by Sharing Consumer Tips to Avoid Medical Debt & Choose the Right Health Insurance Plan
WASHINGTON, D.C. – In recognition of Health Literacy Month, Consumers for Quality Care (CQC) has launched a new campaign to provide consumers with valuable tips and insights that can help them make smart health care decisions during the upcoming Open Enrollment period. CQC, a coalition of advocates, former policymakers, and health advocacy organizations, is urging consumers to educate themselves on the root causes of medical debt and policies they should be aware of that may help them avoid medical debt or lessen its consequences.
"More than half of Americans are concerned that an illness or medical emergency could force them into bankruptcy," said CQC Board Member Jason Resendez. "Americans deserve access to quality health care without living in fear of the financial repercussions. This past year we have seen advancements with the No Surprises Act, but legislators must do more. Through our Health Literacy Month campaign, CQC is equipping consumers with the information needed to make health care choices that alleviate medical debt, not worsen it."
According to recent CQC research, almost 3 in 4 voters are extremely concerned or very concerned with health care costs, ranking higher than concerns about housing, childcare, and college costs. CQC's Health Literacy Month campaign includes information to help consumers better understand recent policy changes designed to eliminate surprise medical bills, learn about potentially risky health care insurance plans, and help low-income consumers understand their right to charity care at nonprofit hospitals.
Specific information shared through CQC's Health Literacy Month campaign includes:
Open Enrollment for 2023 coverage begins on November 1, 2022, and consumers must select their plan and enroll by December 15. As consumers shop the many plans to prepare for the coming year, it is crucial they understand how the decisions they make can impact their financial health.
CQC's Health Literacy Month Fact Sheet and consumers resources can be found here. Consumers can follow @4qualitycare for tips and updates throughout the month. You can learn more about Consumers for Quality Care at consumers4qualitycare.org/.
###
Consumers for Quality Care (CQC) is a coalition of advocates and former policymakers working to provide a voice for patients in the health care debate as they demand better care. CQC is led by a board of directors that includes the Honorable Donna Christensen, physician and former Member of Congress; Jim Manley, former senior advisor to Senators Edward Kennedy and Harry Reid; Jason Resendez, community advocate and health care strategist; and Mary L. Smith, former CEO of the Indian Health Service.