Consumers for Quality Care: UnitedHealth Group and Other Insurers Should Put Consumer Health Ahead of Profits
By Consumers For Quality Care, on March 14, 2019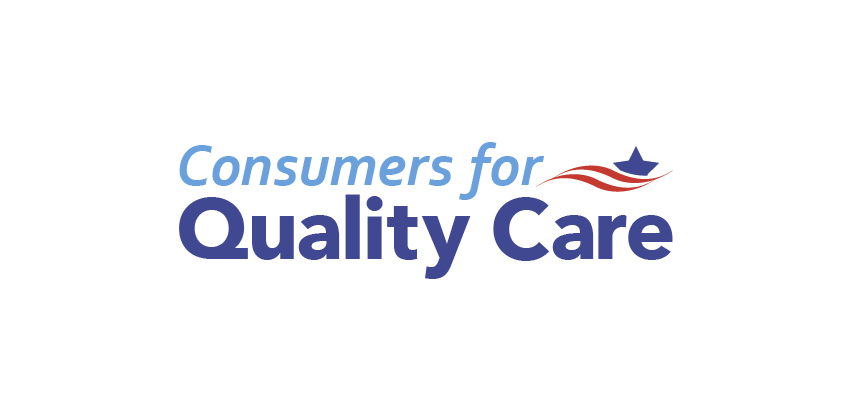 WASHINGTON – In response to the March 5 ruling that a unit of UnitedHealth Group had internal policies aimed at discriminating against patients with mental health and substance abuse disorders, Consumers for Quality Care (CQC) is urging insurers to put an end to these and other policies that put profit considerations ahead of consumer health. CQC board members Donna Christensen, M.D., Jason Resendez, Scott Mulhauser and Jim Manley issued the following statement:
"We applaud the U.S. District Court ruling against UnitedHealth Group's unfair treatment of some of its most vulnerable consumers. Those with mental health and substance abuse disorders deserve and depend on access to affordable, quality care, and these practices are simply appalling. The fact that insurers have been able to restrict or deny coverage for treatment to people in need despite federal parity law is unacceptable and must be addressed.
"While this latest ruling is a step in the right direction, more needs to be done. A recent Ipsos survey found Americans are deeply frustrated by unpredictable costs and the lack of transparency in health care. Insurer practices like narrow networks and emergency room denials that lead to surprise medical bills and shift more and more costs to consumers are at the root of much of that frustration.
"Consumers pay insurance premiums so they can be covered when they need it most. Unfortunately, all too often insurers put up barriers that prevent patients from accessing the care they need. We urge insurers to put an immediate end to these harmful practices and ensure that Americans are able to access the care they need."
###
ABOUT
Consumers for Quality Care (CQC) is a coalition of advocates and former policy makers working to provide a voice for patients in the health care debate as they demand better care. CQC is led by a board of directors that includes the Honorable Donna Christensen, physician and former Member of Congress; Jim Manley, former senior advisor to Senators Edward Kennedy and Harry Reid; Scott Mulhauser, founder of Aperture Strategies and former senior advisor to the Senate Finance Committee and Vice President Joe Biden; and Jason Resendez, community advocate and Executive Director of the LatinosAgainstAlzheimer's Network and Coalition.
To learn more about Consumers for Quality Care and the issues consumers are experiencing, visit www.consumers4qualitycare.org.