Consumers for Quality Care Welcomes New Consumer Protections to Standardized Plans in the 2024 Notice of Benefits and Payment Parameters
By Consumers for Quality Care, on April 20, 2023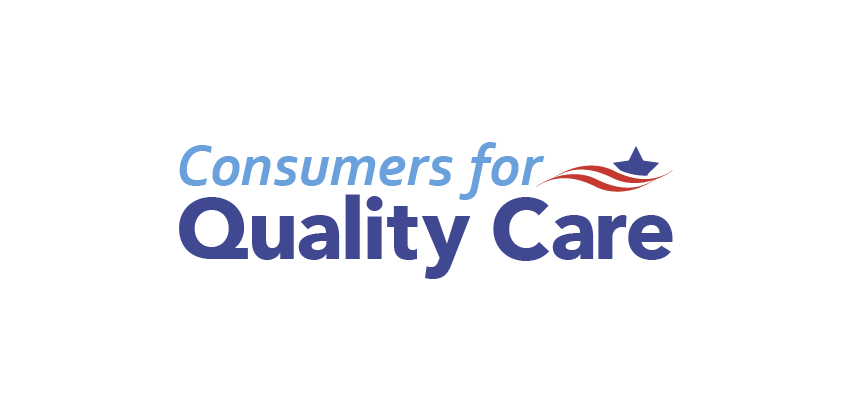 For Immediate Release
April 20, 2023
Contact: press@consumers4qualitycare.org
Consumers for Quality Care Welcomes New Consumer Protections to Standardized Plans in the 2024 Notice of Benefits and Payment Parameters
WASHINGTON, D.C. – Consumers for Quality Care (CQC), a coalition of advocates and former policy makers working to provide a voice for patients in the health care debate, issued the following statement today on the final 2024 Notice of Benefit and Payment Parameters (NBPP) from the U.S. Department of Health & Human Services (HHS).
"CQC applauds the continued commitment to implementing standardized plans in the final 2024 NBPP. This will eliminate confusion for Americans who are currently overwhelmed by options and allow for apples-to-apples comparisons of plan premiums, networks, and quality. CQC is also supportive of the inclusion of two new essential community provider (ECP) categories: Substance Use Disorder Treatment Centers and Mental Health Facilities. It is encouraging to see the administration prioritizing access to behavioral health care for Americans.
"While the 2024 NBPP alleviates barriers to enrollment through network adequacy requirements and increased standardization, more can and must be done to protect consumers. We are disappointed to see a crucial protection for consumers excluded from the 2024 NBPP final rule – the banning of copay accumulators. Copay accumulators shift the financial burden from insurance companies onto consumers, often resulting in patients paying their deductible twice before insurance contributes to the cost of care.
"As Americans continue to face crippling medical debt and high health care costs, copay accumulators must be addressed to ensure patients have access to the care they need."
###
ABOUT
Consumers for Quality Care (CQC) is a coalition of advocates and former policymakers working to provide a voice for patients in the health care debate as they demand better care. CQC is led by a board of directors that includes the Honorable Donna Christensen, physician and former Member of Congress; Jim Manley, former senior advisor to Senators Edward Kennedy and Harry Reid; Jason Resendez, community advocate and health care strategist; and Mary L. Smith, former CEO of the Indian Health Service.