CQC Convenes Stakeholders Urging Caution on Association Health Plans Proposed Rule
By Consumers For Quality Care, on February 22, 2018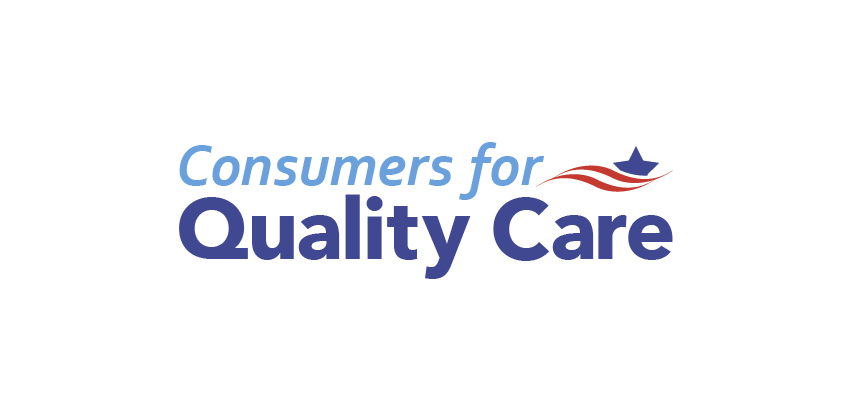 WASHINGTON – Consumers for Quality Care (CQC), a coalition of advocates and former policy makers who provide a voice for patients, hosted a stakeholder telebriefing today with speakers from the Georgetown University Health Policy Institute and the DC Health Benefit Exchange Authority. The speakers addressed numerous concerns about the implications of a recent Department of Labor (DOL) rule that could dramatically weaken health coverage for many Americans. Dozens of stakeholders joined the briefing which among other issues focused on how the rule, developed in response to the Trump administration's Executive Order to increase access to Association Health Plans (AHPs), will be enforced.
"We've seen too many instances where health care plans are advertised as comprehensive, only to find out they're anything but," said CQC board member Scott Mulhauser. "While we applaud efforts to expand access to quality care, AHPs have a history of insolvency problems and providing poor coverage for consumers. We need to make sure this proposed rule is not implemented in a way that backfires. We learned today from groups representing constituencies ranging from patients fighting chronic illness to children's health that these consumers may be negatively impacted depending on how this rule is finalized."
Among a number of problematic provisions, the DOL rule would allow AHPs more flexibility to be classified as large group plans subject to fewer regulations and would give these plans the ability to set prices based on age, gender, geography and other factors. AHPs would also not be subject to essential health benefit (EHB), guaranteed issue, rating limits, single risk-pool and other non-discrimination requirements and would allow discrimination against women, older people, and those with preexisting conditions. In the end, AHPs would pick those individuals and businesses deemed healthiest to cover, leaving those sick and needing care in collapsing small group and individual markets.
"This proposal opens the door to fraud and insolvencies. And, it will destroy private health insurance markets," said Mila Kofman, the Executive Director of the DC Health Benefit Exchange Authority.
The conversation also focused on concerns about AHPs' ability to sell plans across state lines. While some believe such steps will lower premiums or expand choice, the risk that plans would engage in a race to the bottom – seeking to sell the barest of bones plan allowed in one state – is valid.
"It is clear that many have grave concerns about how this rule will impact the broader health care system and about DOL's ability to enforce the additional regulations that will inevitably come with these new plans" Mulhauser concluded. "Our goal is to ensure the department is provided with adequate information from these and other groups across the country to ensure they finalize the rule with proper protections and oversight."
To learn more about CQC and the proposed DOL rule, visit www.consumers4qualitycare.org.