CQC: Despite Coverage Gains, Americans Fear Health Care Costs Above Others New Survey Finds
By Consumers for Quality Care, on April 25, 2018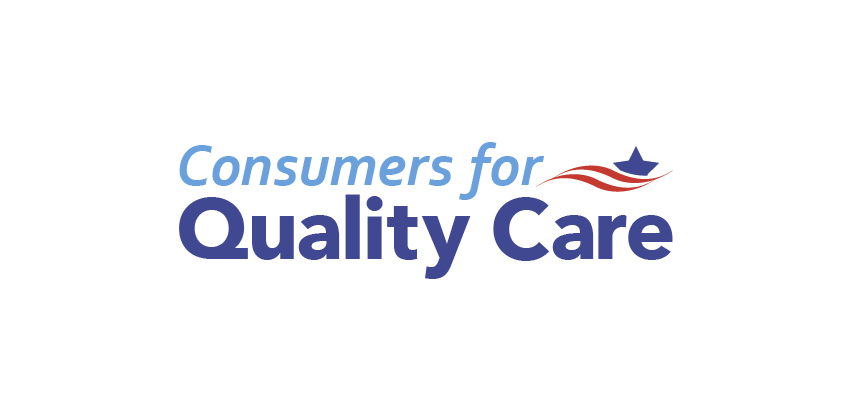 WASHINGTON – A new health care survey released today found that Americans are acutely worried about paying for health care – even more than they worry about costs associated with retirement, college, housing or child care.
The survey, conducted by Ipsos between March 13-25, 2018 via telephone, interviewed 1,700 adults and found that 85 percent of respondents, both with children and without, reported being more concerned about health care costs compared with retirement (73 percent), higher education (73 percent), housing (66 percent), and child care (49 percent).
"More people in this country have health care coverage than ever before, but what's staggering is that they are clearly concerned with the unpredictability of insurance premiums, hospital care that could be denied and pharmacy bills for the medicines they need," said CQC board member Jim Manley. "Despite the strides we've made increasing access to care, Americans are still not confident in the quality of coverage they have and that's a big problem."
The study also found that while the vast majority of Americans trust that their doctor is putting their medical needs above all other considerations (87 percent), there is substantial concern that insurance is affecting care. Specifically, two-thirds of Americans think their doctor factors in their insurance type (64 percent) when deciding treatments, and 59 percent say their doctor's treatment options are limited by what their insurance will cover.
"Patients deserve quality and affordable care that will best treat their health conditions," said Linda Goler Blount of the Black Women's Health Imperative, which also helped underwrite the study. "Doctors and nurses shouldn't be unduly influenced to consider health care costs and/or putting their patients at risk for medical bankruptcy when figuring out the best treatments for their patients."
Americans who rate the quality of health care as 'poor' or 'very poor' are particularly likely to say their out-of-pocket expenses are increasing (62 percent). This group is also more likely to rate their overall health status as only 'fair' or 'poor' (26 percent).
Other key findings of the Ipsos study include that:
Roughly two in five Americans say it is difficult to understand their medical bills (38 percent) and get answers from their insurance company (38 percent).
Most Americans say health coverage is not as good today as it used to be. 57% say more health care services were covered by insurance in the past, 56% say more prescription drugs were covered in the past, and 54% say more doctors accepted their insurance in the past.
Twenty-eight percent of Americans list the cost of insurance premiums as their top concern, and 18 percent of respondents list it as their second most important concern.
One in six Americans (17%) report having at least one occurrence within the last two years when they needed health care but were not able to receive it. These Americans are overwhelmingly on Medicaid or uninsured (74%).
Regardless of party, Americans rank three types of reforms as most likely to get them to support a candidate for Congress:

Disclosure of costs by pharmaceutical companies, hospitals, & health insurers (83 percent)
Lowering out-of-pocket expenses for health care (81 percent)
Passing pharmaceutical discounts onto consumers (81 percent).
For the full findings of CQC's first survey into the issues facing health care consumers visit: consumers4qualitycare.org/research.
CQC is led by a board of directors that includes the Honorable Donna Christensen, physician and former Member of Congress; Jim Manley, former senior advisor to Senators Edward Kennedy and Harry Reid; Scott Mulhauser, visiting fellow at The University of Pennsylvania and former senior advisor to the Senate Finance Committee and Vice President Joe Biden; and Jason Resendez, Executive Director of the LatinosAgainstAlzheimer's Network and Coalition.
Ipsos is a global leader in public opinion and market research. With offices in 87 countries, Ipsos employs more than 16,000 people and delivers information and analysis that makes our complex world easier, faster to navigate, and inspires our clients to make smarter decisions.
To learn more about Consumers for Quality Care and the issues consumers are experiencing, visit www.consumers4qualitycare.org.