CQC Submits Comments to the Centers for Medicare and Medicaid Services' 2023 Notice of Benefit and Payment Parameters
By Consumers For Quality Care, on January 27, 2022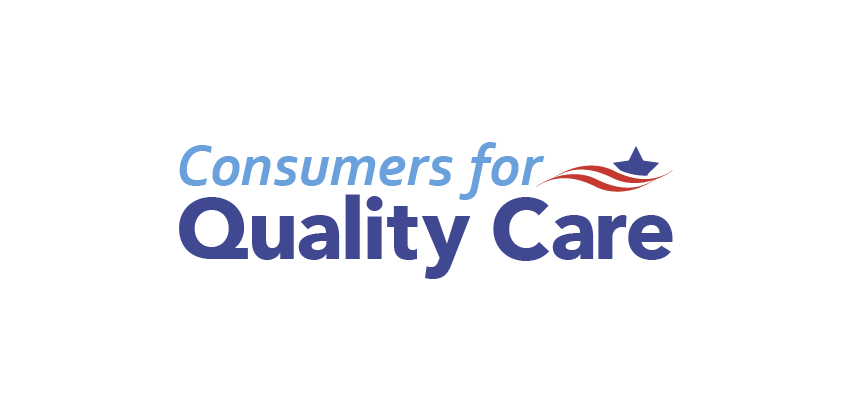 FOR IMMEDIATE RELEASE
January 27, 2022
Contact: press@consumers4qualitycare.org
CQC Submits Comments to the Centers for Medicare and Medicaid Services' 2023 Notice of Benefit and Payment Parameters
WASHINGTON – Today, Consumers for Quality Care (CQC), a coalition of advocates and former policymakers working to provide a voice for patients in the health care debate, submitted comments to the Centers for Medicare and Medicaid Services' (CMS) proposed rule on the plan year 2023 Notice of Benefit and Payment Parameters (NBPP), urging the agency to ensure a patient's right to affordable, high quality care.
CQC's comments commend the Biden Administration and CMS for their efforts to promote health equity across the nation by creating a clear regulatory framework to safeguard patients. CQC applauded the focus on expanding access to health coverage for those with past unpaid premiums, increased efforts to protect consumers from sexual orientation and gender discrimination, and the requirement to offer standardized plan options that help consumers more easily choose a health plan.
The 2023 NBPP reforms further prioritize patients by requiring insurers to collect data on telehealth services offered by their in-network providers, as well as requiring them to address health disparities as a specific topic within their Quality Improvement Systems (QIS). These proposed reforms will increase access and equity within the health care system. CQC is concerned, however, that the draft NBPP does not include a provision that prohibits insurers from using copay accumulator adjustment programs.
"The significance CMS places on anti-discrimination parameters, standardized plan requirements, and collecting data on telehealth services is commendable," said the Honorable Donna Christensen, CQC Board Member, physician, and former member of Congress. "CQC appreciates the steps the administration and agency have taken towards protecting high quality health care access for our most vulnerable patients, but there is still more that can be done. CMS must recognize the added costs to consumers caused by copay accumulator adjustment programs and take steps to limit them."
CQC looks forward to continuing work with CMS to ensure that patients remain a priority. The full comments can be found here. You can learn more about Consumers for Quality Care at consumers4qualitycare.org/.
ABOUT
Consumers for Quality Care (CQC) is a coalition of advocates and former policymakers working to provide a voice for patients in the health care debate as they demand better care. CQC is led by a board of directors that includes the Honorable Donna Christensen, physician and former Member of Congress; Jim Manley, former senior advisor to Senators Edward Kennedy and Harry Reid; and Jason Resendez, community advocate and health care strategist.