CQC Warns Consumers About Harmful Hospital Practices & Medical Debt During Health Literacy Month
By Consumers for Quality Care, on October 16, 2023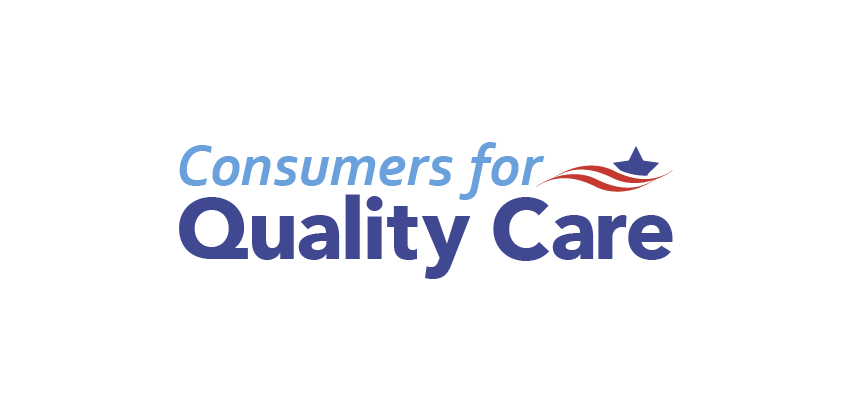 For Immediate Release
October 16, 2023
Contact: press@consumers4qualitycare.org
CQC Warns Consumers About Harmful Hospital Practices & Medical Debt During Health Literacy Month
Consumers for Quality Care is shining a light on costly hospital bills and tips to avoid medical debt
WASHINGTON, D.C. – This Health Literacy Month, Consumers for Quality Care (CQC) is shining a light on hospital systems across the country and their role in the rising cost of health care and medical debt. CQC, a coalition of advocates and former policymakers, is urging consumers to educate and protect themselves about the billing practices of hospitals, which can be financially toxic and lead to medical debt.
"More than half of Americans are concerned that an illness or medical emergency could force them into bankruptcy," said CQC Board Member Jason Resendez. "At the same time, hospitals are consolidating quickly, creating medical monopolies and leaving communities with few options for care. Through our Health Literacy Month campaign, CQC is equipping consumers with information they can use to protect themselves from crushing medical debt."
Some 1 in 3 adults in the U.S. have medical debt and it is the largest source of debt in collections in the country. CQC's Health Literacy Month campaign aims to provide information to help consumers better understand the changing health care landscape and the outsized role played by hospital systems in burdening patients with medical debt. We also want to empower patients to call on their lawmakers to implement measures to increase price transparency and fairness within the hospital system.
During Health Literacy Month, CQC is promoting awareness around the following:
Price Transparency. Hospital prices vary widely across the country, with the highest and lowest prices for standard outpatient services ranging by nearly 300%. Even worse, less than 25% of hospitals in February 2023 are compliant with a federal rule requiring hospitals to publish the price of medical services that can be scheduled in advance.
Nonprofit Hospitals and Medical Debt. IRS rules require nonprofit hospitals to have financial assistance programs and prohibit them from taking "extraordinary collection actions" on unpaid medical bills without an attempt to first determine patients' eligibility for financial assistance. Despite these regulations, only 42% of hospitals informed patents when they could be eligible for charity care and 45% of nonprofit hospitals routinely send medical bills to patients who quality for charity care.
Avoiding Medical Credit and Alleviating Medical Debt Impact. Medical credit cards are used only for medical services, and can rack up significant interest and fees. Even when the medical credit cards offer no or low interest, these can sometimes be temporary promotional periods, leaving consumers with interest rates sometimes upwards of 25%. In 2022, three large credit bureaus announced they would clear an estimated 70% of negative medical debt from consumers credit reports. The Biden administration has also directed all federal agencies to eliminate medical debt as a factor for underwriting in credit programs whenever possible. While this action doesn't address the causes of medical debt or apply to medical credit cards, it is intended to increase consumer protections and help eliminate medical debt as a factor for underwriting in government credit programs.
To learn more about these issues and about how consumers can take action, consumers can follow @4qualitycare for tips and updates throughout the month and visit Consumers for Quality Care at consumers4qualitycare.org/healthliteracy.
###
Consumers for Quality Care (CQC) is a coalition of advocates and former policymakers working to provide a voice for patients in the health care debate as they demand better care. CQC is led by a board of directors that includes the Honorable Donna Christensen, physician and former Member of Congress; Jim Manley, former senior advisor to Senators Edward Kennedy and Harry Reid; Jason Resendez, community advocate and health care strategist; and Mary L. Smith, former CEO of the Indian Health Service.