During Health Literacy Month, Consumers for Quality Care Urges Consumers to Beware of Changes in Health Care Coverage
By Consumers For Quality Care, on October 25, 2021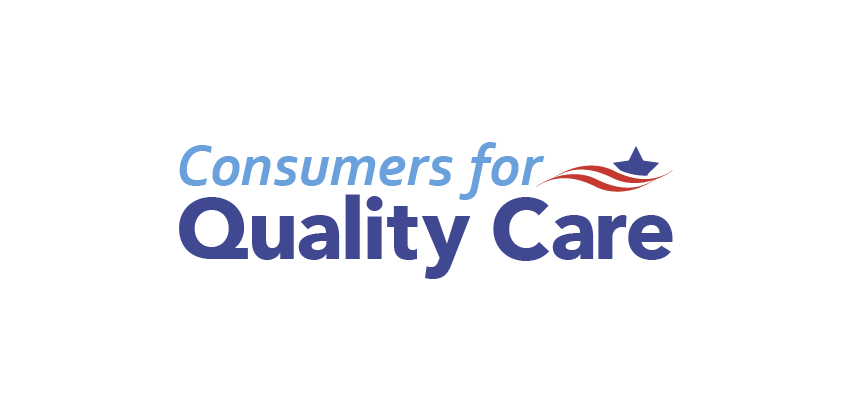 During Health Literacy Month, Consumers for Quality Care Urges Consumers to Beware of Changes in Health Care Coverage
Encourages Consumers to Study Open Enrollment Options in Light of COVID Coverage Changes, Surprise Billing, and Junk Plans
WASHINGTON – As Americans enter into Open Enrollment amid the ongoing coronavirus pandemic, Consumers for Quality Care (CQC) is working to educate consumers about changes to health care coverage they should be on the lookout for when shopping for a new plan.
CQC's campaign for Health Literacy Month, which falls every year in October, highlights changes in COVID coverage by many health care plans, encourages consumers to remain vigilant as new surprise billing legislation goes into effect, and warns consumers about short-term limited duration insurance plans (STLDIs) – also known as junk plans – and their exclusion of pre-existing conditions. Key points consumers should keep in mind during this Open Enrollment period include:
Changes to COVID Coverage. Many insurers are changing their COVID coverage options. While high deductibles, rising out-of-pocket costs and unpaid medical bills are plaguing health care consumers and nearly 20% of Americans report having medical debt in collections, nearly three quarters of the largest health plans across the country are no longer waiving cost-sharing for COVID-19 treatment.
Implementation of Surprise Billing Legislation. Legislation passed in December 2020 aiming to protect Americans from surprise billing goes into effect in January 2022. Details of how this will be implemented are still in progress and CQC urges consumers to continue to check bills closely for charges for out-of-network providers at in-network facilities.
Dangers of Junk Insurance Plans. Junk plans known as STLDI plans can exclude coverage for preexisting conditions, have dollar value limits on covered services, are not required to cover preventive services, and have a host of other substantial risks for consumers. With an estimated one-third of COVID survivors identified as having lasting effects from the virus, even more consumers choosing these junk plans could find themselves without insurance coverage when they most need it. As millions of Americans are searching for low-cost coverage options amid unprecedented income losses, these dangerous plans are becoming even more attractive.
"For more than a year, consumers have come to rely on their insurance covering COVID-19 testing and treatment at no cost and on telehealth services to access care during the pandemic," said CQC Board Member Jason Resendez. "Now, however, many of the largest health plans across the country are ending their COVID-19 waivers and scaling back coverage of telehealth services. Through our Health Literacy Month campaign, CQC is working to empower with education about these changes so they make the best decisions for themselves and their families."
Open Enrollment for 2022 coverage starts November 1st and consumers must enroll by December 15th. As consumers shop the many plans to prepare for the coming year, it is crucial to be fully educated on the impacts of varying levels of coverage.
CQC's Health Literacy campaign can be found here. You can learn more about Consumers for Quality Care at consumers4qualitycare.org/.
ABOUT
Consumers for Quality Care (CQC) is a coalition of advocates and former policymakers working to provide a voice for patients in the health care debate as they demand better care. CQC is led by a board of directors that includes the Honorable Donna Christensen, physician and former Member of Congress; Jim Manley, former senior advisor to Senators Edward Kennedy and Harry Reid; and Jason Resendez, community advocate and health care strategist.