During Health Literacy Month, Consumers for Quality Care Urges Consumers to Study Their Options and Beware of Coverage Pitfalls
By Consumers For Quality Care, on October 20, 2020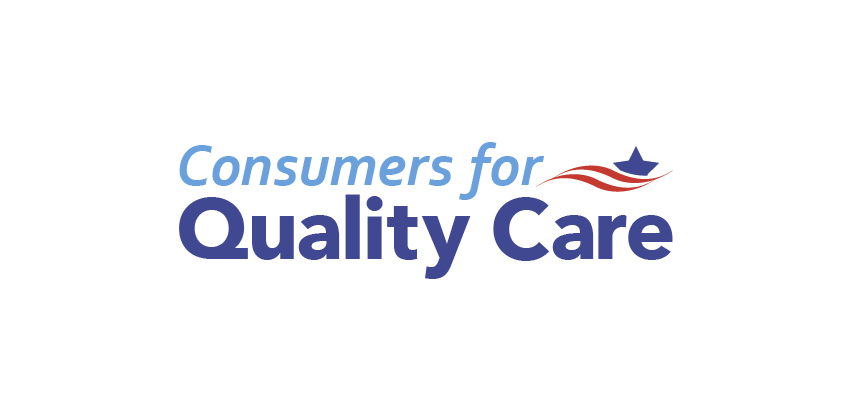 For Immediate Release
October 20, 2020
Contact: press@consumers4qualitycare.org
WASHINGTON – As millions of Americans continue to navigate the coronavirus pandemic, including dealing with lost health care coverage and job insecurity, Consumers for Quality Care (CQC) is educating consumers during Health Literacy Month, which falls every year in October. In the midst of unprecedented job loss, consumers should be informed about their options for coverage and what to be on the lookout for when shopping for a new insurance plan ahead of Open Enrollment, which runs Nov. 1 through Dec. 15.
"Health Literacy Month has never been more important given the sky-high rates of unemployment and the health impacts of the coronavirus. It is critical that consumers know their options, whether they've lost coverage or have a reduced income due to COVID-19 or are just looking to select a new health care plan during Open Enrollment," said CQC Board Member Jason Resendez. "CQC is proud to educate and empower consumers to make the best decisions they can when it comes to their coverage."
Recent reports have found that an estimated 5.4 million workers in the U.S. became uninsured due to job loss between February and May. In addition, more than 865,000 women dropped out of the workforce in September alone. Now is the time when Americans should be thinking seriously about how they can ensure their families have quality health insurance for the long term. These options include:
Medicaid
ACA Marketplace Plans
Children's Health Insurance
"Too often when selecting a health care plan, consumers are fed up with the coverage pitfalls and lack of transparency and certainty around costs," said former U.S. Representative and CQC Board Member Donna Christensen. "All Americans deserve insurance that works for them and actually covers them when they get sick. In the middle of an unprecedented public health crisis, this has never been more critical."
During Health Literacy Month and with open enrollment just around the corner, CQC is educating consumers about how important it is to understand their health insurance plans and policies and procedures to watch out for. Those include:
Surprise medical bills: Hospital care is the single largest component of national health care spending. Many consumers expect that health care premiums will cover most of our hospital costs, but many still receive surprise medical bills. Bills can often contain mistakes, so it's important to review all bills closely.
Short-term limited-duration insurance plans: Short-Term Limited-Duration Insurance (STLDI) plans can exclude coverage for preexisting conditions, have dollar value limits on covered services, are not required to cover preventive services, and have a host of other substantial risks for consumers. While barebones STLDI plans may appear less expensive, consumers should be cautious of these plans that can leave patients with large surprise bills for uncovered care.
Accumulator adjustment programs: With copay adjustment – or accumulator adjustment – programs, insurers no longer allow drug cost sharing coupons to count towards patients' deductibles or caps on total out-of-pocket costs. This year, the Centers for Medicare & Medicaid Services (CMS) finalized a rule that allows for the expansion of these accumulator adjustment programs, unfairly raising the out-of-pocket costs of prescription medications for millions of Americans at a time when many can least afford it.
Healthcare.gov and the state marketplaces are open for enrollment from Nov. 1 to Dec. 15, 2020. CQC urges consumers to educate themselves when looking for a health care plan for themselves and their families. Learn more at www.consumers4qualitycare.org/healthliteracy.
###
Consumers for Quality Care (CQC) is a coalition of advocates and former policymakers working to provide a voice for patients in the health care debate as they demand better care. CQC is led by a board of directors that includes the Honorable Donna Christensen, physician and former Member of Congress; Jim Manley, former senior advisor to Senators Edward Kennedy and Harry Reid; and Jason Resendez, health care advocate.