Insuring the Insured: Consumer Expectations and Experiences with Health Care Costs and Coverage in 2022
By Consumers for Quality Care, on June 8, 2022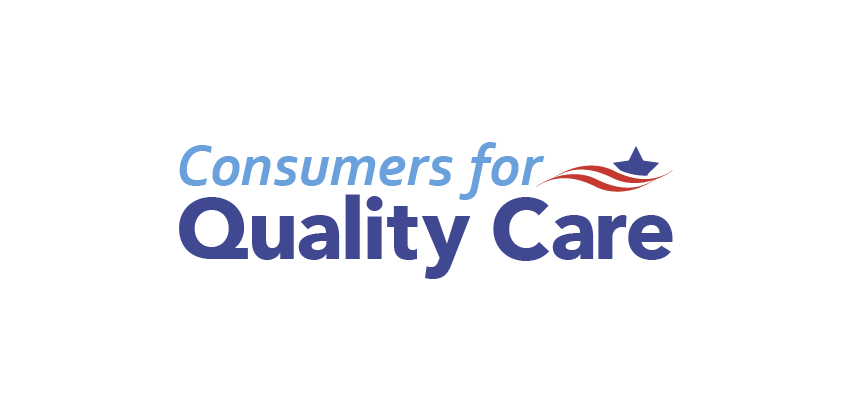 FOR IMMEDIATE RELEASE
JUNE 8, 2022
Contact: Press@Consumers4QualityCare.org
Insuring the Insured: Consumer Expectations and Experiences with Health Care Costs and Coverage in 2022

New Impact Research-Public Opinion Strategies poll reveals lowering out-of-pocket health care costs more important than ever
WASHINGTON – A new survey from Impact Research and Public Opinion Strategies on behalf of Consumers for Quality Care (CQC) reveals that American voters are worried about unpredictability and pressure caused by high out-of-pocket costs, the prevalence of medical debt, and the lack of access to covered mental health care.
"Voters are feeling the strain of inflation, and that includes the prices they are paying for gas, food and health care," said CQC Board Member Donna Christensen. "Even insured Americans are struggling with high and unpredictable out-of-pocket health care costs, which is leading to delays in care and widespread medical debt. It is abundantly clear policymakers must do more to ensure affordable access to quality care for all Americans."
Voters identify out-of-pocket costs as their top concern with today's health care system (45% of respondents, two times higher than the next closest option). Specifically:
Nearly three-fourths (72%) of voters are concerned with health care costs. Over one-third (37%) of voters are strongly concerned;
Deductibles are the cost that people struggle with the most (45%), more than premiums, copays or other out-of-pocket costs;
72% of voters feel like insurance companies are nickel and diming them with out-of-pocket costs; and
60% of those surveyed say they have skipped or delayed getting the health care they need because they are concerned about how much they will have to pay out of pocket.
"What voters want is more money back in their pockets, and that includes health care costs that they believe are going up more than other expenses, are a big factor in driving up inflation, and are leading to widespread medical debt," said pollsters John Anzalone (Impact Research) and Neil Newhouse (Public Opinion Strategies). "To combat these issues, they are looking for politicians to put limits on their out-of-pocket health care costs by capping deductibles and making sure treatment like mental health care is covered by their insurance. Voters are ready to support politicians who make these cost saving measures a priority."
Voters also feel the added pressure of unexpected medical bills and medical debt on their wallets. These concerns include:
A majority of voters (53%) reporting that they, or someone close to them, have had their finances seriously affected by medical bills;
65% of voters reported that they or someone close to them have had medical bills go into collections, including 80% of voters living in financially unstable households; and
Over one-third (37%) of voters have received a medical bill for something they thought would be covered by their insurance but wasn't.
Additionally, the affordability and accessibility of mental health care is top of mind for voters. The vast majority agree it is more important than ever before to increase access to this type of care and treatment. In fact, 88% of voters believe insurance should cover it. Unfortunately, mental health care access and treatment is out of reach for many. In the CQC survey, nearly 70% of voters under 50-years-old and 45% over 50-years-old claim it is difficult to find mental health providers due to cost and lack of insurance coverage, despite the fact that mental health parity is guaranteed by law.
Voters across party lines want to see the government take action to provide access to affordable, quality health care. They believe that capping deductibles would do the most to reduce costs and help ensure that people do not need to go into debt when getting the health care they need. A majority of voters also say that preventing insurers from selling plans that cover so little that going to the doctor isn't affordable even with insurance would help reduce the cost of health care.
To help policymakers address consumers' concerns, CQC has developed a 2022 Negotiator's Guide To Health Care Reform.
This new Impact Research and Public Opinion Strategies poll was conducted from April 27 – May 3, 2022. The online survey sampled 1,206 registered voters nationwide. Overall results were weighted to reflect the composition of registered voters across the country.

More information can be found at www.consumers4qualitycare.org/research.

ABOUT
Consumers for Quality Care (CQC) is a coalition of advocates and former policymakers working to provide a voice for patients in the health care debate as they demand better care. CQC is led by a board of directors that includes the Honorable Donna Christensen, physician and former Member of Congress; Jim Manley, former senior advisor to Senators Edward Kennedy and Harry Reid; Jason Resendez, community advocate and health care strategist; and Mary L. Smith, former head of Indian Health Service.
###