Kentucky, Virginia, and Wisconsin Receive #HospitalFail from Consumers for Quality Care
By Consumers for Quality Care, on July 18, 2023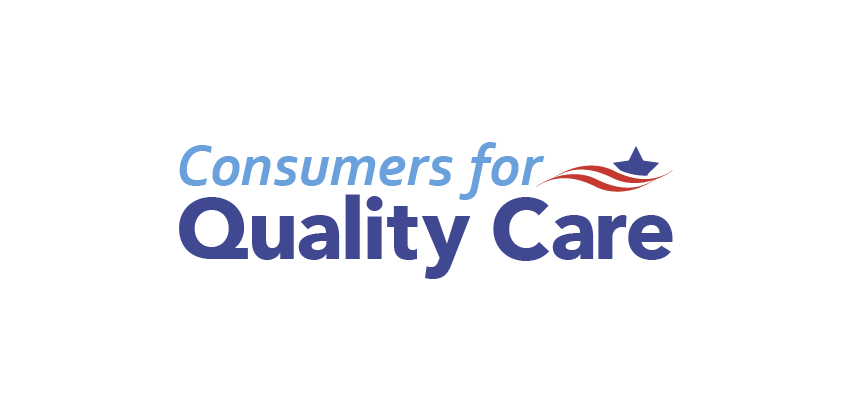 For Immediate Release
July 18, 2023
Contact:
press@consumers4qualitycare.org
Kentucky, Virginia, and Wisconsin Receive #HospitalFail from Consumers for Quality Care
Nonprofit hospitals in the states are prioritizing profits over patients, failing to comply with hospital price transparency laws, and using predatory debt collection practices
WASHINGTON, D.C. – Today, Consumers for Quality Care (CQC) released a new round of Nonprofit Hospital Scorecards. The scorecards reveal troubling practices by nonprofit hospitals in Kentucky, Virginia, and Wisconsin. In each state, nonprofit hospital systems are using aggressive debt collection practices, failing provide transparency on prices, and providing less in charity care than they receive in tax breaks.
Low-income and vulnerable patients are supposed to be able to turn to nonprofit hospitals for affordable health care. As charitable organizations, nonprofit hospitals are expected to provide free or low-cost care to those who qualify. Unfortunately, reports by The New York Times, KFF Health News, Patient Rights Advocate, the Lown Institute, the Center for American Progress, Families USA, Leapfrog and others have found many nonprofit hospitals failing to provide the charity care that is expected of them in exchange for their tax-exempt status. The newest round of scorecards reveals the troubling state of nonprofit hospitals in the three states:
Nonprofit hospitals in Kentucky received tax breaks that were an alarming $349 million more than what they spent on community benefits and charity care for low-income patients.
From 2018 to 2020, hospitals in Wisconsin charged patients with private insurance over 300% more on average than what they charged Medicare patients for the same services.
Within Virginia's communities of color, 20% have medical debt in collection, which exceeds the national average of 15%.
"Nonprofit hospitals receive tax-exempt status because they are expected to provide health care for those who need it most, especially in marginalized and low-income communities. Instead, many are not fulfilling their obligations as charitable entities and are putting profits above the needs of the patients they are expected to serve," said CQC Board Member Jim Manley. "Americans deserve affordable access to health care and protections from predatory practices being utilized by the organizations they turn to in times of need."
CQC applauds efforts like the No Surprises Act as well as federal and state rules requiring price transparency from hospitals. These reforms are a strong step forward. Yet at the same, CQC urges lawmakers to provide more protections for patients, including clearer standards for charity-care eligibility, stronger requirements for hospitals to provide charity care, a tighter definition for what counts as a "community benefit," and more protections against aggressive and harassing debt collection practices.
"Patients turn to nonprofit hospitals during their times of need, and many of these hospitals are returning the favor by overcharging for medical services and withholding charity care," Manley continued. "It's time for nonprofit hospitals to begin acting like the charitable organizations they are expected to be and provide quality and affordable health care."
Kentucky, Virginia, and Wisconsin join California, Louisiana, Michigan, Oregon, Washington, Illinois, New Jersey, New York, Montana, Colorado, Pennsylvania, Indiana and North Carolina in receiving a #HospitalFail.
Through this campaign, CQC is bringing awareness to the issue of nonprofit hospitals' prioritizing padding their bottom line over providing affordable care to the patients they serve. CQC calls on federal lawmakers to take action and protect access to health care for American consumers.
View all of CQC's Nonprofit Hospital Scorecards here. CQC will continue the Nonprofit #HospitalFail Campaign in additional states throughout the coming months. To stay informed, visit our website here.
###
ABOUT
Consumers for Quality Care (CQC) a coalition of advocates and former policymakers working to provide a voice for patients in the health care debate as they demand better care. CQC is led by a board of directors that includes the Honorable Donna Christensen, physician and former Member of Congress; Jim Manley, former senior advisor to Senators Edward Kennedy and Harry Reid; Jason Resendez, community advocate and health care strategist; and Mary L. Smith, former head of Indian Health Service.