Patient Advocates Petition Trump Administration to Stop Backing Junk Insurance Plans During Pandemic
By Consumers For Quality Care, on June 11, 2020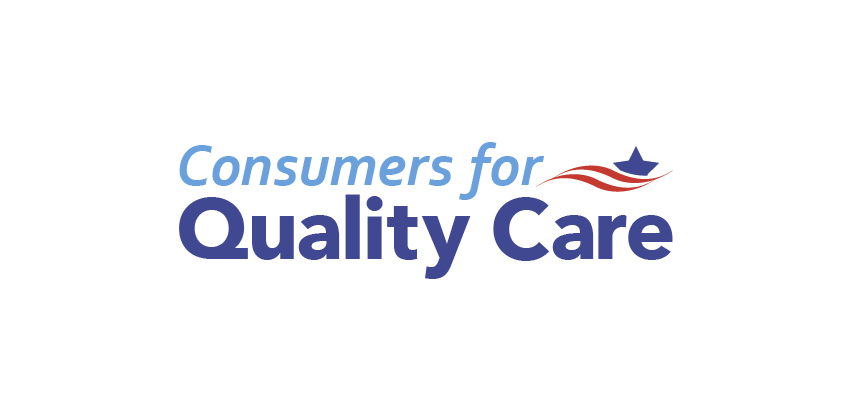 FOR IMMEDIATE RELEASE

June 11, 2020

Contact: press@consumers4qualitycare.org
WASHINGTON – Nine patient advocacy organizations today sent a letter to the U.S. Department of Health and Human Services (HHS) urging them to protect consumers from junk insurance plans that allow discrimination against pre-existing conditions and poor levels of coverage.
They say that Short-term Limited Duration Insurance (STLDI) plans, as they are known, are especially dangerous as the nation faces both a public health crisis and record-high unemployment rates, leaving consumers particularly vulnerable.
STLDI plans are exempt from many protections under Affordable Care Act (ACA) rules as well as many of the provisions governing health insurance issuers laid out in recently passed coronavirus relief legislation. These junk plans put consumers at risk of steep medical bills, discrimination, and other problems receiving care.
As parts of the nation begin to reopen, access to COVID-19 testing and treatment is paramount to reduce infections and death, yet inadequate STLDI plans are not required to cover testing for or treatment of the virus. Services covered by these plans vary widely and they are not required to cover pre-existing conditions, which could include COVID-19.
Below is the full text of the  letter to HHS and CMS.
###
Dear Secretary Azar and Administrator Verma:
We are writing to express our continued concerns with Short-Term Limited Duration Insurance (STLDI) plans. As the nation faces an unprecedented health crisis that is also inflicting financial harm on millions of people, it is more important than ever that everyone has access to affordable, quality health care.
Consumers for Quality Care and its member organizations strive to ensure the needs and experiences of patients are at the forefront of the health care debate. STLDI plans are some of the worst offenders in the industry, as quality of care has faded, and consumers continue to face fine print that can deny care and bankrupt families.
Unfortunately, people with STLDI plans are in danger of facing steep medical bills, discrimination, and other problems receiving care since these flawed plans place several restrictions on coverage, are exempt from many protections under Affordable Care Act (ACA) rules, and are exempt from the Families First Coronavirus Response Act (FFCRA) and the Coronavirus Aid, Relief, and Economic Security Act (CARES Act) provisions governing health insurance issuers.
Americans need access to testing and treatment to help stop the spread of coronavirus and reduce the number of infections and deaths. This is especially critical as states reopen. Yet, many avoid seeking treatment for fear of the massive financial burden it may entail. While several insurers have agreed to waive cost sharing for COVID-19 patients, and the federal government has promised to cover the cost for uninsured patients, those with insufficient STLDI plans are left unprotected. Furthermore, STLDIs are exempt from provisions in the FFCRA and CARES Act meant, such as the requirement for insurers to cover telehealth visits, which are a valuable tool to protect people during a pandemic while still ensuring access to care.
This pandemic has also exacerbated existing gender inequities, especially for low-income and women of color, who may be less able to afford COVID-19-related health care and are more vulnerable to unexpected health care costs.
Even when we are not facing a pandemic, these plans pose a danger to consumers – they do not have to meet minimum standards or cover preexisting conditions, services covered vary widely, and they often impose annual and lifetime maximums.
We ask that the Department of Health and Human Services (HHS) and the Centers for Medicare & Medicaid Services (CMS) take action to protect consumers from STLDIs. In the short-term, while we applaud HHS for their decision to cover COVID-19 testing for those with STLDI plans, considering them uninsured, we urge you to also cover the cost of treatment. The inclusion of antibody testing, which may help people get back to work more quickly, should also be covered by STLDIs or by the government for those who have STLDIs.
Additionally, we urge regulators to reevaluate STLDI plans moving forward and require that they comply with ACA rules and provisions in any future coronavirus relief legislation.
Sincerely,
Consumers for Quality Care
Allergy & Asthma Network
American Kidney Fund
Black AIDS Institute
Consumer Action
First Focus on Children
Global Liver Institute
Hydrocephalus Association
MANA, A National Latina Organization