Ohio man receives $15,000 bill for catching a fever, gets the runaround from insurer and hospital
By Consumers For Quality Care, on March 12, 2020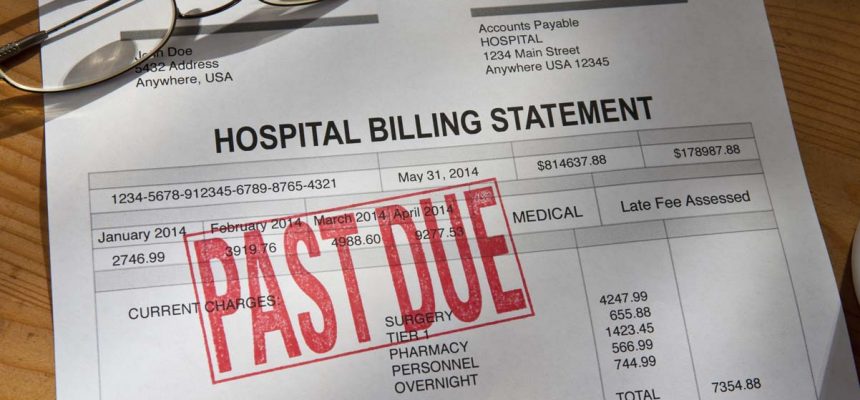 A man in Ohio caught a nasty fever in 2018, sending him to the hospital for a weeklong stay he assumed would be covered by his health insurance provider, according to News 5 in Cleveland.
But Alan Sands of Wooster, Ohio eventually found himself burdened with a $15,000 surprise medical bill, adding to the seemingly unlimited list of Americans who have fallen victim to the dangerous practice.
Sands was surprised to receive the bill because his insurance covered the cost of an emergency room visit for a heart attack scare "a year or two prior to the fever incident." Now, nearly the entire bill was being passed on to him.
Sands said his self-insured employer at the time, Tenable Protective Services, told him to not worry about it and that they would cover the costs.
But he also called the hospital company as well, who said they would contact his insurance to settle the bill. Sands also contacted his employer's third-party administrator that handled insurance claims, Alternative Risk Management (Alt-Risk), who said they would handle it.
"So, it was a constant circle of people supposedly contacting each other?" we asked.

"Correct," said Sands.
News 5 Cleveland contacted the hospital, who declined to be interviewed and said it had "no contract with Alt-Risk."
When Sands asked for an audit of his medical bills, the hospital said that could open a new can of worms if any mistakes are found in his accounts.
Sands said he felt threatened by that. "A hospital is saying, 'Hey, you know what? If you're going to make us go through the work, we're going to pound you with every penny…at that point wouldn't you be afraid and you would just pay the money?" he questioned.
Sands still has not resolved the issue and each company involved in the fiasco has pointed News 5 in a different direction.
"Somebody's not telling the truth," said Sands. "And that's the principle of it. That's what needs to come out."