One Man's Story Highlights The Risks Some Take To Avoid Health Costs
By Consumers For Quality Care, on November 4, 2020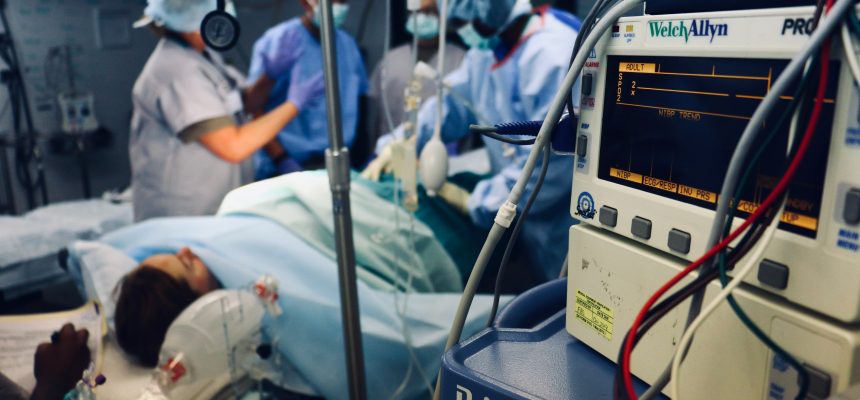 In a new piece, NPR highlights the story of a young man who lost his life to COVID-19, and may not have sought help when he needed it most due to fearing the cost of treatment.
Darius Settles was a 30-year-old man in Nashville who had no pre-existing conditions. When he and his wife, Angela, came down with fevers and body aches, Darius took a turn for the worse.
"My husband is having issues breathing and he's weak, so we're probably going to need a paramedic over here to rush him to the hospital," she told the operator, according to the 911 recordings obtained by WPLN News.
Darius wouldn't stay in the hospital for long, but days later he returned after his condition deteriorated. At the time, Darius was uninsured, and he worried about the costs of a hospital visit.
"He said, 'I bet this hospital bill is going to be high.' And I said, 'Babe, it's going to be OK.' And we left it alone, just like that," she says.
During his second visit, Darius' health improved slightly. When Angela talked to him on the phone, he seemed to be open to leaving the hospital, despite still struggling to breathe.
He was a COVID-19 patient so, "I could not go up there to see him," she says. "He was saying that I might as well go home."
It is possible Darius left the hospital over concerns that he would not be able to afford the bill. But what he may not have known was that the facility he was admitted to, like most in the country, participates in a program through the CARES Act that covers bills for uninsured patients getting treatment for COVID-19.
Unfortunately, hospitals and other facilities do not tell patients this information up front. They are not required to under the rules of the program, which is a shortcoming according to Jennifer Tolbert of the Kaiser Family Foundation.
"This is obviously a great concern to most uninsured patients," Tolbert says. Her research finds that people without insurance often avoid care because of the bill or the threat of the bill, even though they might qualify for any number of programs if they asked enough questions.
After he came home a second time, Darius knew he was in bad shape. However, he chose not to go to the hospital for a third time. He lost consciousness in his home, and medics could not revive him.