Out-of-Network Spending Surged In Certain Segments Of U.S. Health Care System
By Consumers For Quality Care, on July 23, 2020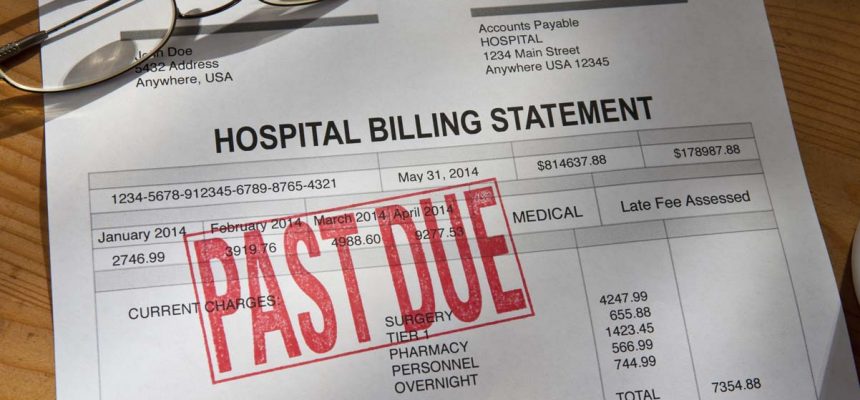 A series of studies conducted by researchers at Harvard University and Yale University found that while overall out-of-network spending declined between 2008-2016, there was a surge in certain segments of the health care system.
"Although we've seen that out-of-network care comprises a relatively small share of overall health care spending, and this share has been declining overall, the surge in out-of-network care in some areas of the delivery system is concerning," said Zirui Song, who is also HMS assistant professor of medicine at Massachusetts General Hospital. "The average surprise bill from unanticipated out-of-network care has been increasing in size, and vulnerable populations such as those with substance use disorders and behavioral health needs may be especially at risk."
While total out-of-network spending declined, as well as out-of-network spending for emergency care, there was a sharp increase in out-of-network billing for laboratory, pathology, and hospitalist services – all areas that often receive less attention.
The research team conducted a separate study that also explains the rise in "surprise bills." They found that the growing difference between charge and price oftentimes leaves patients with larger out-of-pocket costs after the insurance company pays its portion. This is referred to as a "balance bill."
Another separate study conducted by the researchers found that psychiatry and behavioral health care have the highest share of out-of-network spending in the U.S health care system. There are two possible explanations, according to the researchers. Amid the opioid epidemic, one explanation is that facilities may be charging higher out-of-networks prices. The other, is that capacity restrictions may be driving more patients from in-network treatment centers to out-of-network centers.
As policymakers come together to address surprise billing, studies such as these can be used to inform their efforts to protect patients.
"We need to make sure that our health care system isn't putting people who receive out-of-network care unknowingly or out of medical necessity into financial peril," he said.