Painful Shoulder Leads To $256 Surprise Bill For PA Woman
By Consumers For Quality Care, on July 12, 2019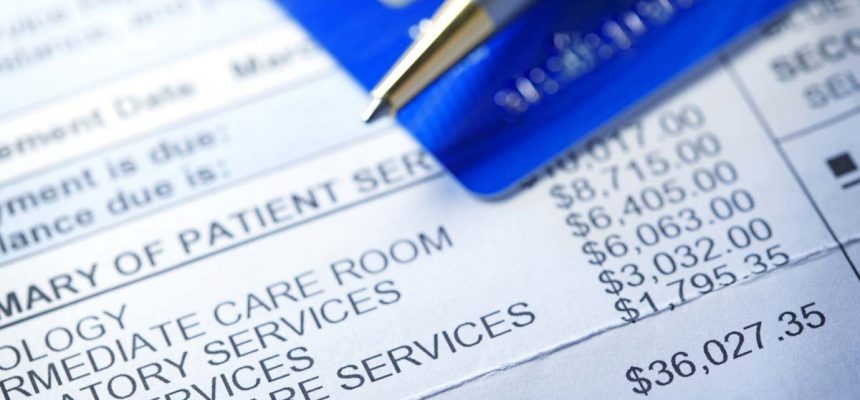 When 80-year-old "bowling queen" Kathleen DeRosa went to her doctor's office, she was in the middle of her season with the Guys & Dolls League and her throwing shoulder was hurting her. She had seen her physician previously for a bowling injury and received a cortisone shot that cost a $10-copay, The Philadelphia Inquirer writes.
This time, however, DeRosa's physician wanted her to have an ultrasound before receiving the cortisone shot. She went to a Jefferson Medicine outpatient facility for the scan. After the ultrasound was complete, she was given the shot.
To DeRosa's surprise, procedure was labeled as an "ultrasound-assisted shot" and would cost her $256.
"Who would volunteer to pay $250 when they could pay $10?" she said.
DeRosa worked as a law office bookkeeper for three decades and "prides herself as being on the ball when it comes to personal finance." Still, she says she never realized how the cost of something as simple as a cortisone shot could fluctuate.
Frustrated by the wide price differences, DeRosa appealed the bill to the insurer, Independence Blue Cross, that provides her Medicare Advantage plan. They denied her appeal, saying since her plan has a co-pay of $350 for outpatient facilities. Independence Blue Cross said the charge for the shot was higher the second time because it was administered at a hospital and combined with the ultrasound.
Brandon Lausch, a spokesperson for Jefferson, says that the best way for consumers to anticipate medical charges is to talk with both their insurance and the facility's financial services staff.
Patients who question bills are commonly told they should have read their plan more carefully, should have called their provider or insurer to get a price estimate. But the rates that hospitals and insurers negotiate are considered proprietary and patients often find they're unable to get the information they need.
David Lipschutz, associate director for the Center for Medicaid Advocacy, believes that the expectations put on consumers to comparison shop are unrealistic. DeRosa, like many, went to a doctor she knew was in-network.
"Most people do what their providers tell them to do. They don't question the wisdom of their providers' suggestions," Lipschutz said. "But again, the system assumes you're going to be a rational actor at all times and will plan for every contingency and insulate yourself from any surprises — which is completely and utterly unrealistic."
DeRosa was not about to give up on fighting her bill. She made a second appeal, this time to the Department of Health and Human Services, which oversees Medicare. That appeal was denied too. So, she filed a third appeal to the Medicare Appeals Council. Before she heard an answer to the appeal, DeRosa got good news. After being contacted by
The Inquirer, DeRosa's insurer said that they would accept her $40 co-pay and resolve all other charges as a "one-time exception in this special circumstance."
"I'm so glad I fought it, because otherwise I would be paying that bill $10 or $20 a month until it was gone," she said.