Proposed Rule Could Change Medical Debt Collections
By Consumers For Quality Care, on June 10, 2019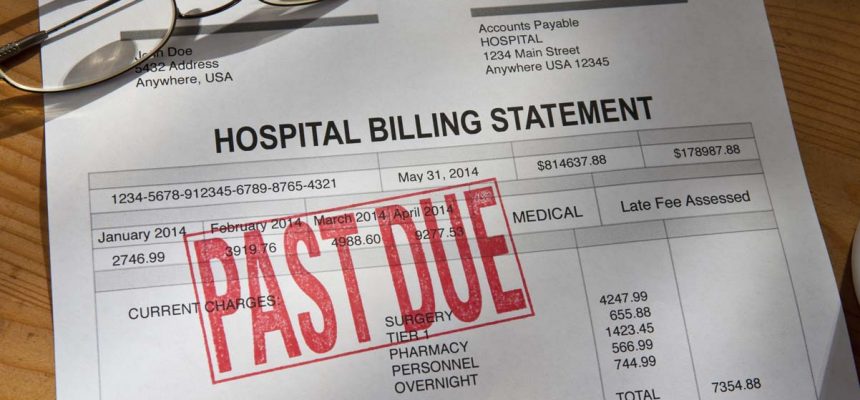 Consumers for Quality Care has highlighted the stories of consumers who have faced the most severe consequences of surprise bills and medical debt, like home liens. Now, NPR reports that federal regulators are proposing a rule change that would impact how debt collectors can contact consumers about these debts.
These changes could impact how consumers like Elham Mirshafiei are contacted by collectors. Mirshafiei was a college student at California State University Long Beach in 2010 when she began vomiting uncontrollably. A friend took Mirshafiei to the hospital where she was diagnosed with an intestinal bug and severe dehydration and sent home. Ultimately, the trip to the hospital resulted in a $4,000 bill.
Now 31, Mirshafiei has a good paying job. But she also has nearly $70,000 in student debt. For nearly a decade, the $4,000 bill has continued to trail her.
Once or twice a year she gets a letter from a collection agency. She ignores the letters, and so far the consequences have been manageable. "It's not like electricity that gets cut off if you don't pay it," she says.
Still, she is aware of potential long-term consequences for the unpaid bill. Mirshafiei had to have a relative co-sign for her graduate school loans. She worries about her prospects of buying a home.
"I just hope that in the next chapter of my life, I don't have to be denied things because of this stain on my record," she says.
She is not alone. A 2014 report by the federal Consumer Financial Protection Bureau found that at least 43 million Americans have an overdue medical bill on their credit reports. Nearly 60 percent of individuals who have been contacted by a debt collector say it was due to an overdue medical bill, according to the CFPB. Now, the agency is proposing a rule to help structure the way debt collectors can contact consumers about overdue bills, including medical bills. The proposed rule would clarify how debt collectors can use communication tools like e-mail and text messages, as well as limit the number of times a debt collector is allowed to contact a consumer in a period of time.
Consumer advocates are split on whether the rule change goes far enough to protect consumers from overly aggressive debt collectors. They note, however, that medical debt is an especially tricky kind of debt.
Did health insurance pay the correct amount? Was the person screened for eligibility for Medicaid, charity care or financial assistance?

"The actual debt collector problem is often about the lack of accountability that providers have for the people that they pass their debt along to," says Leonardo Cuello, director of health policy at the National Health Law Program.
Consumer advocates say that if consumers receive calls from debt collectors over medical debt, they should always ask to have the debt validated. Often, debts are bundled and sold multiple times to different collectors. Over time, errors can find their way in.
As the federal government moves ahead with the rule to address various types of debt collection activities, legislators in a few states have introduced bills that specifically target medical debt. Their efforts often focus on improving access to financial assistance for medical care and limiting predatory debt collection tactics.