Researchers Find Tailored Prenatal Care Needed to End Racial Maternal Health Disparities
By Consumers for Quality Care, on December 6, 2022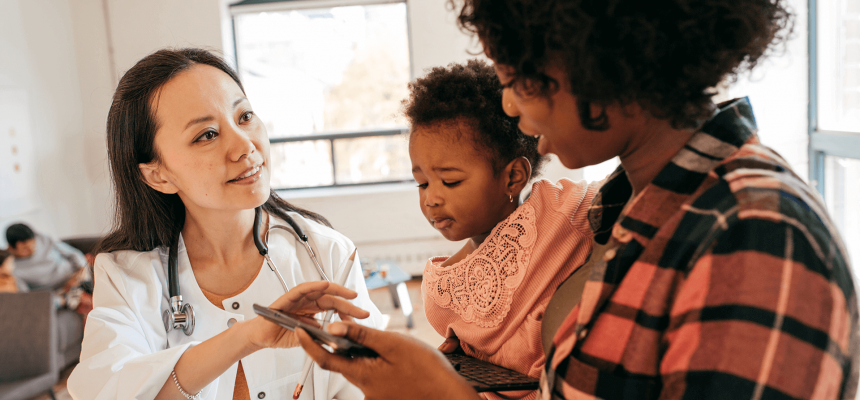 According to research from University of Michigan Health, and reported by Patient Engagement Hit, disparities exist for pregnant people in accessing the prenatal care they need, particularly among low-income consumers and in communities of color, often leading to unfavorable health outcomes.
Data from the Centers for Disease Control and Prevention (CDC) show that Black pregnant people in the United States are around three times more likely to die from childbirth than their white counterparts.
The research from University of Michigan Health found that while implicit bias and institutional racism are the main reasons driving these racial disparities, limited access to prenatal care also plays a contributing factor.
Oftentimes, the perspective of the consumer is not considered when attempting to better understand access to prenatal care. "Although certain populations face significant maternal health care inequities, their views have mostly been absent from prenatal care delivery research and we've lacked important information to redesign care to better meet their needs," said Dr. Alex Peahl of University of Michigan Health.
The research surveyed 19 Black patients and found that many did not place value on prenatal care services, saying that it was inconvenient, not worth the hassle, and not specifically tailored to meet their individual needs.
Surveyed patients and healthcare providers said prenatal care should consider social and health care needs that could impact pregnancy, mental health needs, and insurance access.
The researchers acknowledged that supporting these needs will require action. "Policy changes… and greater investment in social and structural determinants of health, are needed to ensure people who may benefit most from flexible models of care can access them," they wrote.
Policymakers must take action to correct these long-standing racial disparities and enact reforms that make maternal health care equitable for all Americans.