She Survived Coronavirus. Then She Got a $400,000 Medical Bill.
By Consumers For Quality Care, on June 17, 2020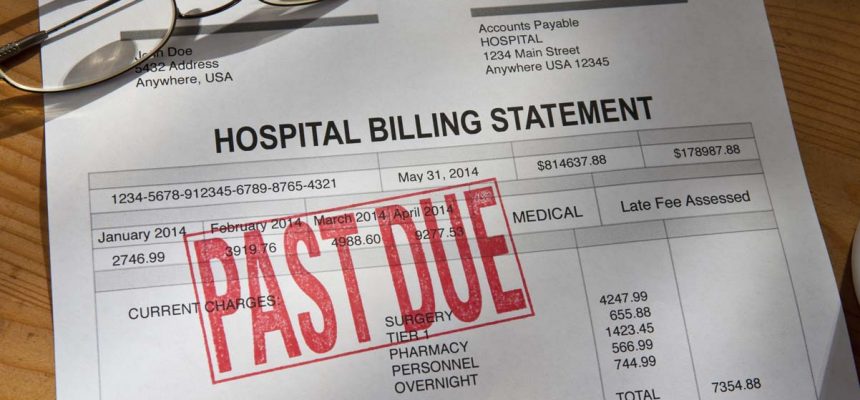 The New York Times reports on the experience of Janet Mendez, who received a bill for more than $400,000 after nearly dying from COVID-19.
The bill came after Mendez's 19-day stay at Mount Sinai Morningside hospital. While the hospital noted it would cover a portion of the costs, she was still left with a $75,000 tab.
"Oh my God, how am I going to pay all this money?" Ms. Mendez, 33, recalled thinking. The answer came to her in about a second: "I'm not going to be able to pay all this."
While federal aid packages largely protect patients from coronavirus related expenses, mistakes are sometimes made – putting an added burden on patients still recovering from the virus.
Mendez says she was particularly surprised by the vagueness of the bill. She argues that the bills should, at a minimum, be itemized to show the breakdown of costs – especially since she was unconscious for much of her stay and is unable to verify the drugs administered to her.
Adding to the confusion, she says, is that she had recently changed health insurance companies and did not have her new card when she was admitted to the hospital. As a result, the hospital's billing department believed she was uninsured and sent her the full bill.
"To be clear, neither this patient nor any Mount Sinai patient should receive a bill or be expected to directly pay for their Covid-19 care," a spokesman for Mount Sinai Health System, Jason Kaplan, wrote in an email, describing it as an isolated error.
In an effort to protect COVID-19 patients from medical bills and to help compensate hospitals and health care providers for related expenses, the federal government is providing hospitals with large bailout funds. New York hospitals received $3 billion in payments, and Mount Sinai Morningside received at least $63.7 million.
But patients aren't fully protected. In certain cases, some doctors are able to bill their patients directly. This happened to Mendez, who was also billed individually by some of the doctors who treated her.
Depending on their insurance plan, patients may still be stuck with paying co-payments, deductibles and a percentage of the bill — which can amount to thousands of dollars, although some plans may limit out-of-pocket costs, said Jack Hoadley, a health policy researcher at Georgetown University.
Mendez submitted the bill to her new insurer and believes she'll be left with a tab under $10,000. While she's optimistic that her insurance will be able to cover most of it, she worries this won't be the last of her bills.