Some COVID-19 patients are getting bills for testing despite federal CARES Act
By Consumers For Quality Care, on June 3, 2020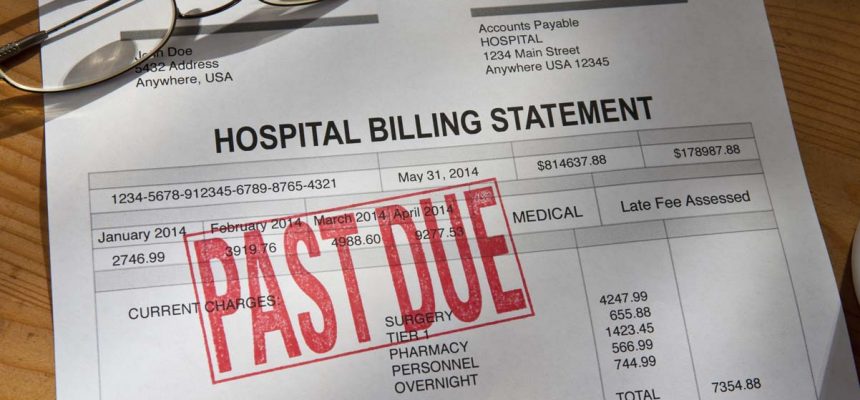 As reported by ABC Detroit, Americans across the country are battling surprise medical bills related to COVID-19 despite the U.S. federal government promising free testing.
Anna Davis Abel is 25 years old and living with a chronic illness. She tried especially hard to avoid getting coronavirus but started feeling sick upon returning from a trip. Despite her pre-existing condition, she was told by doctors that there were no tests available. Her symptoms only worsened.
Abel was initially diagnosed with the flu. When she didn't get better, she was finally given a coronavirus test. Under federal guidelines, the test was supposed to be covered by her insurance company. However, she ended up with a bill for $536.46.
Americans are quickly learning that there are loopholes to the CARES Act, which mandates all COVID-19 testing be covered.
Oftentimes, the services aren't billed correctly. In Abel's case, she was tested before the law went into effect.
"Most people when they get a medical bill, they're frustrated, they're angry and don't know what to do anything about it, and that's what insurance companies are relying on," said Abel. "COVID 19 billing and medical debt is going to be a nightmare," said Craig Antico, the cofounder of RIP Medical Debt.
Abel's insurance company eventually admitted a billing error and reversed the charge. But Abel worries that there will be less incentive and pressure for insurance companies to admit errors as time passes.
There are steps to take if you think you've been charged incorrectly.
You can ask for an itemized copy of your bill so that you can evaluate each charge individually. You can also call your insurance company to resolve the problem. As a last resort, you can file a complaint with the state insurance commission.