Spotlight On Consumer Stories Inspires Policy Changes In CA
By Consumers For Quality Care, on March 5, 2019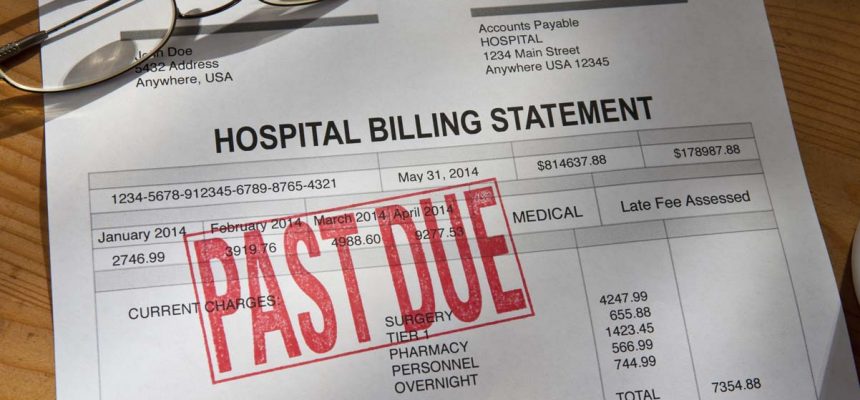 After numerous reports highlighting balance billing issues at Zuckerberg San Francisco General Hospital, state officials are taking action to better protect consumers. State representatives have introduced legislation to end the practice of balance billing, which leaves consumers with costly bills like the woman who received a $20,000 bill after a minor bike crash. The new legislation is a result of the news coverage of the hospital, Vox reports.
The state bill, introduced by Assemblyman David Chiu and Senator Scott Wiener, would ban hospitals from collecting payments beyond a consumer's co-pay or deductible. It would apply to both in and out-of-network hospitals for consumers.
"These practices are outrageous," says Chiu, who represents part of San Francisco in the Assembly. "No one who is going through the trauma of emergency room care should be subsequently victimized by outrageous hospital bills."
Zuckerberg San Francisco General Hospital was operating as an out-of-network facility for all consumers with private insurance.
California actually has some of the country's strongest protections against surprise medical bills, but the state's laws never anticipated a hospital with billing practices like Zuckerberg San Francisco General.
In response to news reports, San Francisco's Board of Supervisors held a hearing to determine how the city can better protect consumers, The San Francisco Chronicle reports.
"As we've had more attention on this issue, it is clear that this practice does not reflect our values and the way we want our patients to experience the hospital," said Greg Wagner, chief financial officer for the Department of Public Health, which oversees the hospital.
Wagner said that the Department of Public Health is looking at capping what low income consumers are responsible for paying. City officials say they have received reports from a number of individuals who have been negatively impacted by surprise and balance bills. The Department of Public Health is reviewing the billing practices and plans to make recommendations in the coming months.