St. Louis Nonprofit Fights Maternal Mortality Among Black Women
By Consumers For Quality Care, on February 8, 2023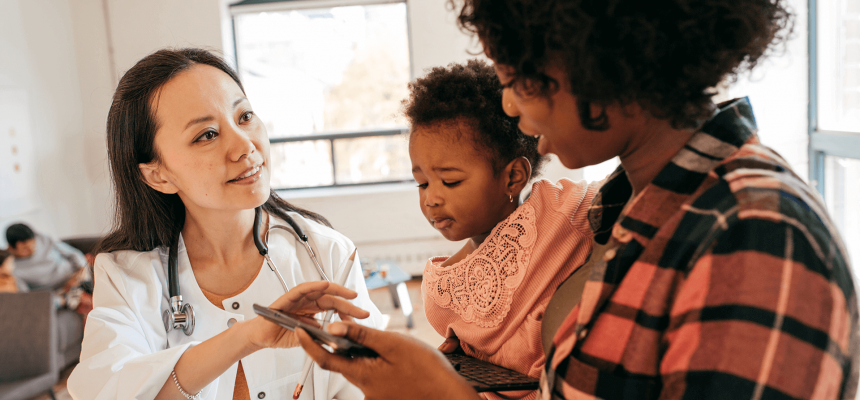 Parents as Teachers, a St. Louis nonprofit, is part of a movement working to combat high maternal mortality rates among Black women, according to The New York Times.
St. Louis resident Tara Ervin lost her sister Kelly to a pregnancy complication after her sister's concerns were ignored by the hospital. Tara vowed that her sister's death would not be in vain.
"I thought that was something that only happened in the movies," Tara said. "I don't want any other family to endure the trauma that we endured."
Today Tara is a certified doula with the nonprofit organization Parents as Teachers, which is part of a network of "home visiting" programs that recently received a large funding increase in the $1.7 billion spending bill Congress passed late last year.
In 2020, the National Center for Health Statistics reported that the maternal mortality rate for Black women was 55.3 deaths per 100,000 live births, nearly three times higher than the rate compared to white women.
The nonprofit provides the service of doulas — who offer nonmedical support to mothers before, during, and after delivery — to Black and low-income mothers who otherwise would not know about these services or be able to afford it.
Doulas have been shown to help expecting mothers during pregnancy by offering guidance on pain management or complications ahead of delivery. Additionally, they can help mothers navigate complicated hospital systems and have been cited as one of the most effective interventions in assisting with pregnancies. "Doula support for a Black mother is like giving them a cape," said Constance Gully, the President and Chief Executive Officer of the Parents as Teachers National Center. The program, she said, teaches mothers to "advocate for their babies beyond the hospital."
Since the doula program started in St. Louis four years ago, the program has helped expectant mothers through more than 50 births, 88 percent of which were without complications. All patients reported reduced stress during the pregnancy and delivery process.
CQC applauds the efforts of nonprofits like Parents as Teachers that make a real impact in the fight against maternal mortality among communities of color. CQC commends Congress for allocating resources to address the maternal mortality crisis and urges Congress and the Biden administration to continue to work together to end America's maternal health crisis once and for all.