State Officials Adding to the Medical Debt Crisis by Engaging in Predatory Collection Practices
By Consumers for Quality Care, on August 9, 2023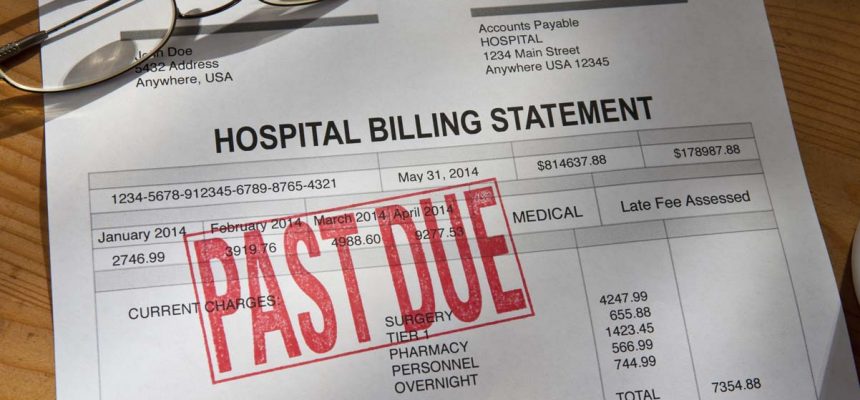 While state attorneys general have railed against predatory hospital billing and debt collection practices, they also serve as stewards of taxpayer dollars and collect on unpaid medical debt. Some state officials, like those in North Carolina, can even go as far as garnishing income tax refunds, disproportionally harming low-income consumers, according to KFF Health News.
This was the case for Bridget Narsh of Chapel Hill. In early 2020, her son required immediate help for his autism, post-traumatic stress disorder, and attention-deficit/hyperactivity disorder. When Narsh's son was admitted to a state-run psychiatric facility, they were able to work with a patient relations representative to get the cost of the per day stay to $60, as opposed to the standard rate of $1,338 per day.
After more than 100 days at the facility, the Narsh family received a bill, marked "final notice" from North Carolina Attorney General Josh Stein's office in the amount of $101,564.49, significantly higher than the $6,700 that the Narshes expected to pay.
The medical debt crisis affects millions of consumers, and exorbitant surprise bills only exacerbate the issue. Consumers are then often subject to aggressive debt collection practices initiated by hospitals with large financial reserves.
Attorney General Stein has raised issues in the health care industry, particularly about hospital consolidation, saying in 2021, "I have real concerns about this trend. Hospital system pricing is closely related to this issue, as consolidations drive up already inordinate health care costs."
Yet his office has a constitutional obligation to collect on unpaid debts, including medical debts, for state-run facilities. Unfortunately, these efforts can disproportionally affect low-income consumers and communities of color. North Carolina is one of about a dozen states that can garnish residents' income tax refunds.
The Narsh family found themselves with an unexpected, costly medical bill to take care of a loved one, encountering "the perfect storm of every problem in our health care system," according to Vikas Saini, a cardiologist and the President of the Lown Institute, an organization that advocates for health care reform.
The Narsh family was eventually able to get their son on Medicaid and negotiate the bill down to $4,300.
While state officials are responsible for collecting on debts, they must find an appropriate balance to avoid putting consumers in personal debt they may never be able to come out from under, according to Richard Gundling, a Senior Vice President for the Healthcare Financial Management Association.
The Narsh case illustrates a wider issue of escalating medical expenses causing financial distress for countless Americans, aggravated by a lack of transparency and affordability in the health care system.
North Carolina lawmakers are aiming to address these issues through measures such as the Medical Debt De-Weaponization Act, which would curb debt collectors from garnishing wages or foreclosing on a resident's home.But that legislation, as currently written, would not apply to state-operated health care facilities. Despite its shortcomings, Attorney General Stein called the bill "a step in the right direction," adding "Every North Carolinian should be able to get the health care they need without being overwhelmed by debt."
Medical debt collection practices, particularly those initiated by state officials, are especially troubling because they disproportionately hurt vulnerable populations. CQC urges state lawmakers to protect all consumers from engaging in predatory practices that only add to our nation's medical debt crisis.