Surprise Medical Bills Put Tampa Bay Area Patients In Debt
By Consumers For Quality Care, on December 4, 2019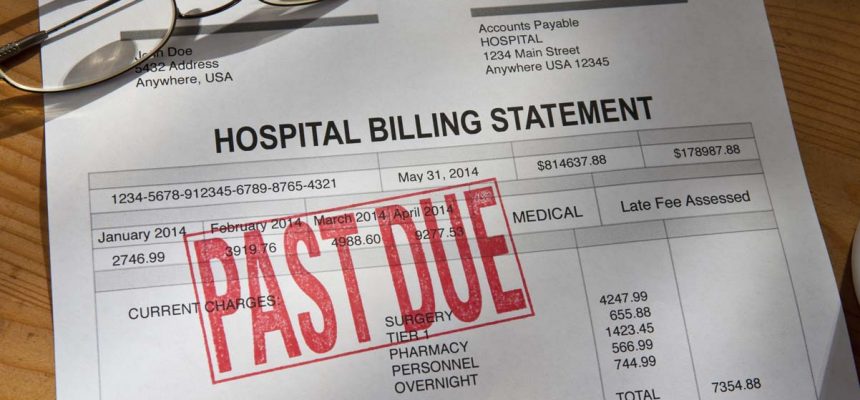 Like many areas of the country, consumers in the Tampa Bay area have fallen victim to surprise medical bills for a variety of treatments in recent years. As WFTS reports, medical debt is a problem that affects a huge number of residents in the area:
Experts also blame surprise bills for fueling the national epidemic of medical debt. Last year, the I-Team revealed medical debt plagues millions of Americans including one in three families in the Tampa Bay area.

WFTS spoke with one woman who was charged a surprise bill even after she checked with her insurance prior to her treatment to verify the price.

May said she was quoted $900 for treatments at a freestanding medical facility, so she underwent radiation at Hollis Cancer Center in Lakeland, which brands itself as a freestanding medical center.
The woman, Marie May, was not charged anything close to the $900 she was quoted. Instead, Lakeland Regional Medical Center, which is not the same type of "freestanding" medical center as Hollis Cancer Center where May was treated at, billed her for $3,500 on Hollis' behalf.
Another man was charged thousands of dollars for just a few stitches in his hand.
Haaff, who had cut his hand, said a physician assistant treated him. 

"Once he cleaned it out, he just put in three stitches," said Haaff.
Haaff's three stiches cost him nearly $4,000 in medical bills.
Local consumer advocate Jeanne Pinder recommended patients get a quote for a price in writing prior to any procedure to increase the chances of paying a fair price.
"It is much easier to get a firm price on the front end rather than get a bill on the back end and talk it down."