Telehealth Usage Surges During Pandemic, Highlighting Its Importance in the Health Care System
By Consumers For Quality Care, on December 15, 2021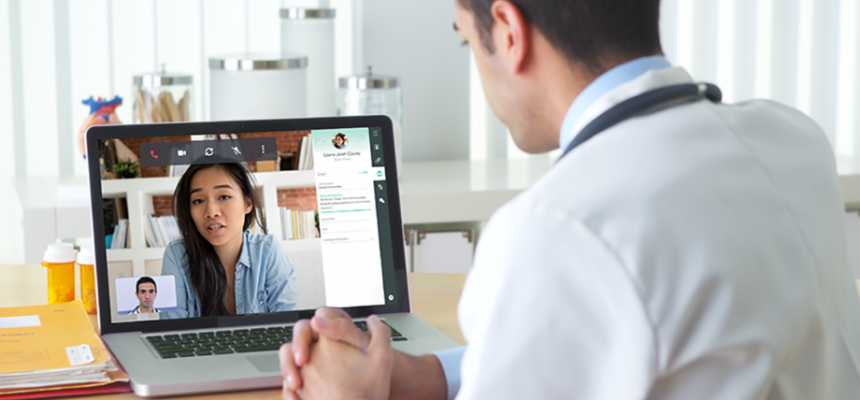 New government data, reported by Healthcare Dive, shows that Medicare telehealth visits increased 63-fold from 2019 to 2020, serving as a valuable tool in ensuring access to care during the COVID-19 pandemic.
Medicare telehealth visits jumped from just 840,000 in 2019 to 52.7 million last year, spurred by consumer demand and policies put in place to address the national health emergency.
Realizing the flexibility telehealth provides to consumers, CMS recently announced that Medicare will permanently pay for mental health visits furnished by rural health clinics and other health centers via telehealth. The agency is also removing geographic barriers and allowing patients to receive care in their homes for the diagnosis, evaluation, and treatment of mental health disorders.
Meanwhile, Michael Ollove from PEW wrote that telehealth is likely to remain a tool of patients in the future, delivering convenient, quality health care, particularly to consumers in rural areas and communities of color.
Mei Wa Kwong, executive director of the Center for Connected Health Policy, a nonpartisan organization widely regarded as an authority on telehealth, said in the article that lawmakers should continue to extend telehealth services. "The telehealth temporary policies helped so many people receive care they otherwise wouldn't have received or may have put off getting until it became a more serious issue," Kwong wrote in an email to Stateline. "To suddenly have that access taken away by a policy change could have significant, adverse impacts on many."
Telehealth has and should continue to have a place in our health care system. CQC urges insurance companies to ensure all patients can access telehealth services, even after the pandemic.