Things to Know Before Choosing the Right Health Insurance Plan
By Consumers For Quality Care, on November 10, 2021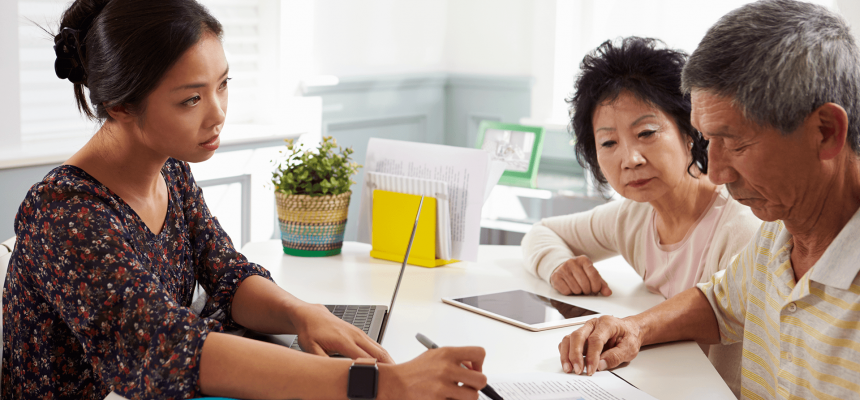 The open enrollment period is underway, and while choosing the right plan can be daunting, asking a few simple questions can help consumers pick the best plan for them and their families, according to NPR.
With recent updates to the ACA marketplace, consumers have more time to sign up, more free help choosing a plan, and a greater likelihood of being eligible for subsidies to help lower costs. However, picking the right health insurance plan can be hard work, as there are a lot of confusing terms, it forces consumers to evaluate your health and finances, and the process must be done in a matter of weeks during open enrollment.
Fortunately, asking a few simple questions can help narrow down the best health insurance plan. First is knowing where to go to look at your health insurance options. Individuals 65 or older are eligible for Medicare, while Medicaid is available to consumers with low incomes. Many people under 65 receive health insurance coverage through their employer. For others, Healthcare.gov allows consumers to shop for insurance in the marketplaces created by the Affordable Care Act (ACA).
It also helps to try to think about what's predictable about your health. For those that are healthy, any of a variety of plans might work, but for those that have specific doctors or medications, there may only be a few plans that work. It's also important to learn about some health insurance terms, like premium, deductible, cost-sharing, and copay.
For those overwhelmed by all the ACA choices, there is free help available. The Biden administration quadrupled the number of navigators ahead of open enrollment, allowing consumers to talk to experts about their options. It's also important not to fall trap to "too-good-to-be-true" plans sold online. Finally, it's important to know that the deadline to pick a 2022 plan through the Healthcare.gov marketplace ends January 15, 2022, but for an employer-sponsored plan or Medicare, the deadline may be sooner.
During the health insurance open enrollment period, consumers have an important choice to make, and CQC urges all patients and families to take the time to understand their options for coverage.