TN Health System Sues Consumers For Unpaid Bills
By Consumers For Quality Care, on September 27, 2019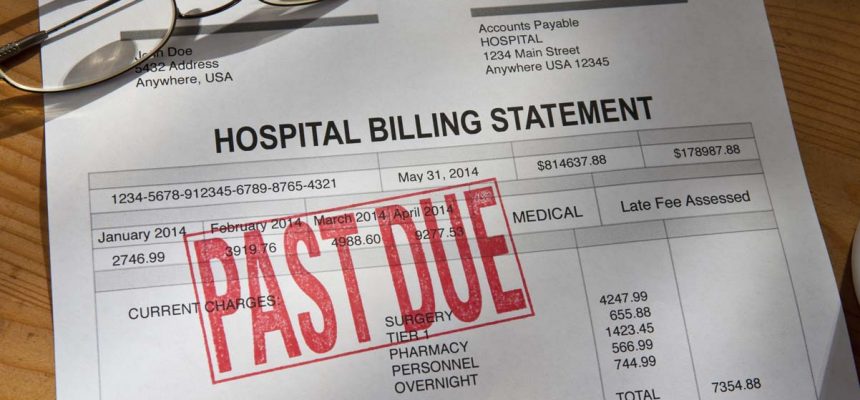 Danielle Sparrow had employer-sponsored health insurance when she visited Holston Valley Medical Center's emergency room in 2017 for chest pains. Still, the visit resulted in a $1,300 bill. Sparrow had been working on paying off the bill, but when she quit her job to take care of her young children, she stopped making payments, Modern Healthcare reports.
The Tennessee mom says that she was too overwhelmed at the time to call Ballad Health, which operates the ER, to discuss the bill. Sparrow has three adopted children, ages 1,3 and 5, who were all born addicted to drugs. She also fosters three other children, ages 9, 12 and 15. Her youngest was diagnosed with Smith-Magenis syndrome, a rare condition that exhibits intellectual disabilities, delayed speech and behavioral issues. Sparrow did not have the time to continue working full time and be able to take him to his multiple weekly doctors' appointments. She now works part time at a grocery store.
Sparrow said that she expected that the remaining balance of the bill would end up in collections. However, before she received any collection notices, something else happened. In August, Ballad sued Sparrow.
"So here I am, just adopted three children … working as much as I can and now I'm being sued," she said. "What do I do?"
Sparrow is not alone. In the first fiscal year of its operation, ending in June, Ballad filed roughly 5,700 lawsuits against patients, placed liens on approximately 900 homes across two counties, and garnished consumers' wages. Ballad is not alone in these practices. Consumers for Quality Care has previously highlighted other health system's aggressive collections practices.
Ballad's chief financial officer, Lynn Krutak, says that it contacts consumers at least seven times over a 120 day window between a late payment and when it sends that bill to collections. The collections agency is then supposed to contact the consumer for another 90 days to recoup the bill before any legal action. Sparrow, for her part, said that no such contact was attempted.
"No phone calls, nothing in the mail, nothing," she said.
The lawsuits aren't the only issues consumers have had with Ballad Health, the sole hospital provider spanning a rural, 21-county and two state region in coal country. The system's consolidation was controversial. Since the merger, consumers have pointed to problems with the system including staffing issues, lack of access to care and transparency, and billing issues.
Greene County Circuit Court Clerk Chris Shepard said he has "definitely" observed an uptick in Ballad lawsuits since the merger and has asked the county for $500 more in postage to mail court documents related to Ballad lawsuits. He said other court clerks in the region have noticed the increase as well.
The consumers on the receiving end of Ballad's lawsuits, like Sparrow, usually cannot afford to hire attorneys to
fight. The health system wins more than 99 percent of the cases it brings to court.
"Times get hard," [Shepard]  said. "You pay the light bill or you pay Ballad Health."