TX Woman Describes Fight With Insurer, State
By Consumers For Quality Care, on June 3, 2019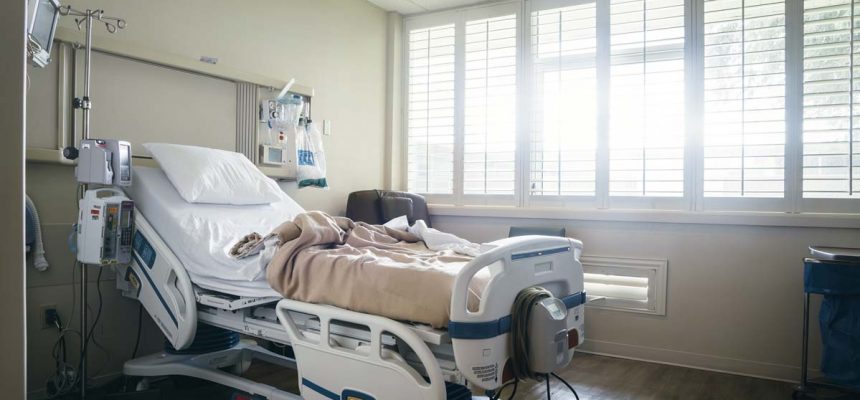 34-year-old Brittany Parsons woke up the morning of February 24, 2018 with a rash and unfamiliar leg pain. The pain increased throughout the day and by the time she put her kids to bed, she could barely walk. Her temperature spiked to nearly 104. Parsons' doctor told her to get to emergency room immediately and she headed to Excel ER. At the time, Parsons had no idea how she would have to fight for her health or her coverage, Houston Chronicle reports.
Although she knew she needed to follow her physician's directive, Parsons, a stay-at-home mother of two, was concerned about making sure her care would be covered. On her way to the ER, she checked Excel's website, which said that it "accepted all insurance."
At Excel ER, Parsons underwent testing as staff tried to stabilize her. Eventually, the ER determined Parsons needed to be transferred to Texas Health Harris Methodist Hospital in Fort Worth. In Texas Health's ICU, Parsons was diagnosed with sepsis due to an unknown infection. Parsons stayed in the hospital for the following week. When she was finally discharged, Parsons' doctors warned that she might need a year to fully recover and told her she needed continued rest and calm.
Unfortunately, that's not what Parsons was able to do. Months after the hospitalization, she received a bill totaling more than $36,000 for the six hours she spent at Excel ER. Parsons had misunderstood the emergency room's website. When she read that all insurance carriers were accepted, it did not mean that they were all in-network.
Stunned, she called for an explanation and instead got an earful from a billing clerk who complained that Blue Cross and Blue Shield had been "unfair" to them.

"I'll tell you what's unfair," Parsons snapped, "That I got a bill for $36,000."
Parsons called BCBS. The insurer said it would not pay the inflated ER bill; the plan had initially paid $950 to Excel, less than 3 percent of the bill. The rest was up to Parsons to pay.
Getting nowhere with her insurer, Parsons turned to the state. Texas requires insurance companies to pay the "usual and customary" amount to facilities and providers for emergency care, even if the facility is out-of-network. The state also has "hold harmless" laws on the books, designed to shield consumers like Parsons from fights between insurers and providers. Texas HMO patients are only supposed to be responsible for out-of-pocket costs, like co-pays and deductibles. However, like many others, Parsons did not know about these protections.
When Parsons' husband called the state about BCBS's denial of their appeal, the Texas Department of Insurance told him that they were not eligible for the state's mediation process. Instead, the department told the Parsons there was nothing they could do. Even Parsons' father, a hospital administrator, could not figure out how to get the billing disputes resolved.
"When the insurance company tells you they're done and aren't going to pay any more and the provider says we still want money, what are we supposed to do?" she asked, her voice catching, "We were in big trouble and every door had been closed in our face."
The Houston Chronicle reports that what the Texas Department of Insurance told the Parsons was "at best, incomplete information." The agency is required to investigate insurance complains and potentially refer violations to the enforcement division. That could have been initiated with Parsons' call.
Instead, it did not start until after the Houston Chronicle started investigating Parsons story. Then, the state notified the family saying it was opening an investigation. A spokesperson for the agency told the paper that the customer service the Parsons' experienced was below expectations. At the end of the day, Blue Cross Blue Shield paid all but about $1,300 of the bills Parsons was facing.
Parsons' joy in learning that her claim is being paid is tinged with bitterness. "If we hadn't had a reporter asking questions," she said. "we would still owe $36,000."

She wonders how many others in Texas have paid bills they do not owe because they were told they had to.
Since her hospitalization, Parsons has had other health scares. Now, however, she waits to see her primary care physician.
"It's hard to trust a system that has let you down," she said.