Type I Diabetic Recounts Her Struggle With Insurance Coverage
By Consumers for Quality Care, on June 21, 2018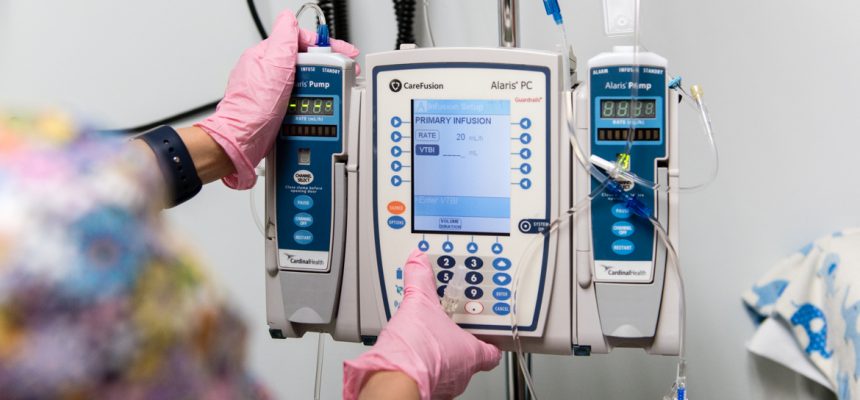 Photo by Heidi de Marco/KHN
Kylah Goodfellow Klinge, who has battled Type I Diabetes since her early 20s, wrote a piece for STAT where she recounted her experiences with insurance coverage, echoing many common consumer frustrations.
Goodfellow Klinge was about to graduate college when she received her diagnosis.
[J]ust before my college graduation, odd symptoms began to surface: blurred vision, fatigue, an insatiable thirst. I hoped I might just need glasses, but the diagnosis came with the swift lance of a finger to measure the sugar in my blood: 900. "You know you have diabetes, don't ya, dear?" the nurse said.
In the subsequent years, Goodfellow Klinge has had to learn to game the health insurance system to receive the care she needs.
Even with good insurance, I've spent more hours untangling the inscrutable details of my policies over the years than I'd want to tally, just like so many others with chronic illnesses. I've come to understand medical versus pharmacy benefits, limitation overrides, essential health benefits. When my insurer denied coverage of the number of test strips I needed to maintain good control of my blood sugar, it took endless calls and a deep dive into the policy's write-up to uncover what I was due. When my insulin pump tubing kept detaching in the middle of the night, I had to track down the vice president of quality assurance — unearthing his email from a posted company memo — to get it replaced.
While she knows she is lucky to live in a part of the world where the care is available, Goodfellow Klinge is frustrated by the hoops she and many others have to jump through to get the services they need covered.
[T]here is something deeply galling about toiling for the right to stave off the loss of your limbs and eyesight. These hours are precious when you have a chronic disease that already takes too many of them.
Goodfellow Klinge highlights the commonality of these fights, especially for individuals with chronic diseases.
"It's disheartening to have an insurance company literally sabotage my efforts," a friend with type 1 diabetes recently messaged me. "It's horrible that they'll cover an ambulance ride, eye injections, or kidney dialysis, but not the things that will help me avoid them."