VA Insurers Accused Of Disobeying Law Over Cancer Treatment
By Consumers for Quality Care, on September 8, 2017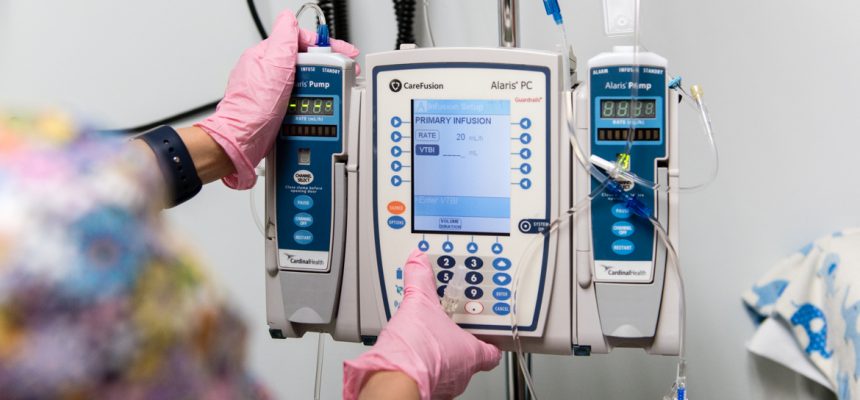 Photo by Heidi de Marco/KHN
Despite state law, consumers in Virginia may have difficulty getting proton therapy, a treatment for cancer, covered.
The parent company of Virginia's only proton therapy center has issued a statement accusing insurers of violating a state law, which exists to give people access to the therapy, the Daily Press reports.
"We've had enough, we've just had enough," Bill Thomas, [Hampton University]'s associate vice president for government relations, said at a news conference called to detail complaints that insurers are denying coverage for proton therapy treatment in violation of a new state law.
Thomas is planning on recommending that Hampton University file a lawsuit against Anthem Blue Cross Blue Shield, for denying coverage to proton therapy.
Thomas said it is not just Anthem that denies coverage. Except for patients covered by Medicare and for patients under 18, insurers aren't paying, he said. The Alliance for Proton Therapy Access, an advocacy group formed by proton therapy centers and the manufacturers of proton therapy equipment, says insurance denials are a nationwide problem.
To elaborate, Thomas had Jack Weber describe his wife's experience with Anthem, while trying to secure coverage of proton therapy coverage.
Anthem denied coverage, saying medical studies had shown proton therapy to be not as good as other therapy to treat her specific type of cancer. The denial referred to an internal Anthem clinical guideline that cited a 2014 standard of the American Society for Radiation Oncology that said proton therapy was medically necessary for four types of cancers but was considered still under investigation for effectiveness in others, including Mrs. Weber's.
The hospital appealed Anthem's decision, saying that the proximity of the cancer to Mrs. Weber's vital organs, and other factors, made proton therapy medically necessary for her treatment.
Anthem again denied. Weber appealed through the state Bureau of Insurance for an independent review. That review on Thursday held that his wife should be covered for proton therapy treatment.
"There's something fishy going on here," Weber said. "Anthem has done what they've done to my wife even though there is legislation on the books saying you can't do that and so I say, 'How is that possible'?"
After Mrs. Weber's case was reviewed by independent doctors and the Virginia Bureau of Insurance it was approved.