Vaccination Sign-Ups Present Challenges for Non-English Speaking Residents
By Consumers for Quality Care, on May 5, 2021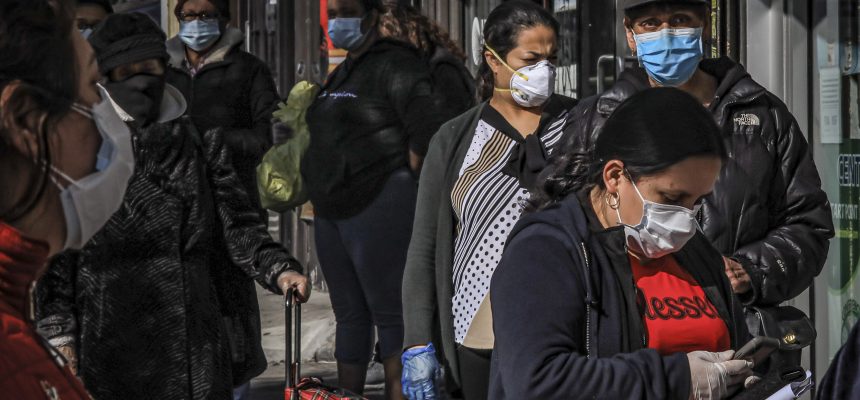 Vulnerable communities, who have already been disproportionally impacted by COVID-19, are facing additional hurdles when trying to access the vaccine. According to the U.S. Census, there are approximately 5.3 million U.S. households who have limited English proficiently, and states and cities across the country are failing to reach these often underserved populations.
For example, according to U.S. News and World Report, Virginians who call the state's hotline and request a translator are briefly transferred before being hung up on. Additionally, callers only have options to speak with an operator in English or Spanish – failing to help the thousands of Virginians who speak a different language.
"There's so much attention to, let's translate flyers, right? We're like, what's the point of translating a flyer that says you can call 'VAX in VA' and we have all these languages, when the phone line doesn't work consistently, or it's not even set up well for non-English, non-Spanish-speaking populations?" said Sookyung Oh, the group's Virginia director.
Zowee Aquino, a community health manager, described the issue as a "direct barrier to access." Even vaccine information on the Centers for Disease Control and Prevention (CDC) website is comprehensively translated into just four languages: Chinese, Korean, Spanish and Vietnamese.
"It's really concerning that the information is not available in different languages," said Bert Bayou, director of the Washington, D.C., chapter of African Communities Together, which works with immigrants across the metropolitan area.
One Virginia clinic is skipping the preregistration portal and reaching out to vulnerable patients directly. The clinic receives an allocation of vaccines from the state. However, it still takes a team of more than 100 volunteer interpreters to help patients navigate the system.
An attorney with the National Health Law Program urged states to take additional steps to help non-English speakers, saying that otherwise "we're not going to reach the herd immunity we all want and need to get life back to normal."
"If they launch a website and they choose not to have it translated into multiple languages, I would say at a minimum that they should have some taglines on the webpage about where to get more information," Youdelman said