Virginia Anesthesiology Company Aggressively Targets Consumers for Unpaid Bills
By Consumers For Quality Care, on January 19, 2022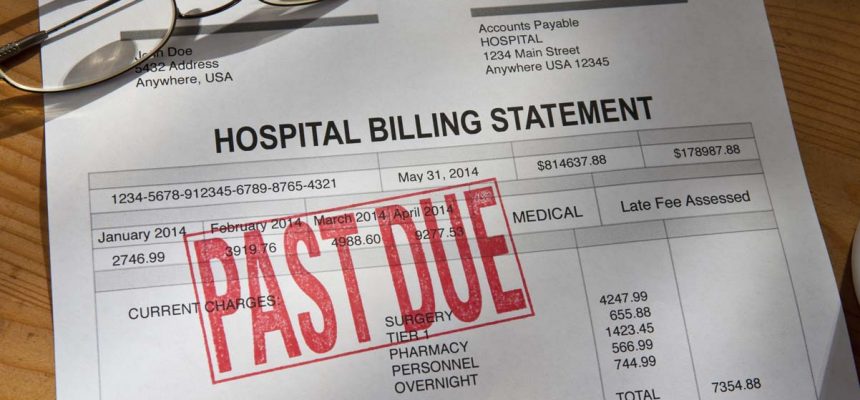 An anesthesiology practice in Virginia has made it their priority to file collection lawsuits to consumers hit with surprise medical bills, according to Kaiser Health News.
In early 2020, Darnetta Jefferson underwent a double mastectomy. The former supermarket clerk who had also survived lung cancer was later sued by Commonwealth Anesthesia Associates for the anesthesia she had during the surgery. Commonwealth's lawyers offered to drop the lawsuit if she agreed to pay $25 a month towards the balance. But as she said, "it's going to be a long way to go."
Owen Loney had a similar story after he underwent an emergency appendectomy. Loney expected his insurance to cover the hospital stay, so he didn't pay much attention to the bills he was receiving from Commonwealth– until they sued him for $1,870.
Commonwealth has a history of garnishing wages or taking consumers to court if a patient fails to pay a bill. From 2019 to 2021, Commonwealth filed nearly 1,500 court cases against consumers. Dance teacher Melissa Perez-Obergon was one of them. Commonwealth sued her for anesthesia during the birth of her daughter.
"I'm a teacher. I don't have this kind of extra money," she said.
Since a patient rarely knows the anesthesiologist used for surgery and because anesthesiologists don't depend on their reputation to get patients, they are allowed to use aggressive collections tactics when it comes to surprise medical bills.
Most surprise medical bills will be prohibited going forward by the federal No Surprises Act, which went into effect on January 1, 2022. However, many hospitals and providers are continuing to pursue predatory medical debt collection tactics, which have no place in health care. CQC urges providers and lawmakers to put an end to these practices that hurt consumers, as well as close loopholes that still allow health care entities to get away with surprise medical bills.